Collagen Revolutionizes Voice Lift Procedure
Facelifts, butt lifts and brow lifts, turn back the hands of time: but what about a voice lift? Cosmetic procedures have often crossed over into the medical realm by surprise, mysteriously curing common ailments. For example, Botox not only treats frown lines, but also migraine headaches, excessive sweating, and loss of bladder control. Similarly, a new breakthrough procedure called the "voice lift" is the latest trend in cosmetic surgery.
As patients seek ways to look young, the question of how to sound young has also started to arise. Your vocal cords are not immune to the aging process, especially past the age of 50. If you depend on your voice to make a living, this is a change you will be very aware of.
The procedure to reverse the aging process in the vocal cords is revolutionary and has doctors using methods they have developed for life-saving measures now for the sake of vanity.
Collagen Revolutionizes Voice Lift Procedure
One of the methods doctors are using to rejuvenate the vocal cords involves injecting collagen, which makes the vocal folds firmer, which spawns better movement of the vocal cords.
This trend is gaining traction as people are looking for effective ways to feel, look and sound young again. The voice lift procedure using collagen injections offers a temporary solution. But a long term remedy is being developed using tiny silicone implants.
If you do elect to have a voice lift, make sure that your ENT physician is board certified and highly experienced. While we do not offer voice lifts at National Laser Institute, we do want to shed light on how cosmetic procedures can pave the way to revolutionary non-cosmetic medical procedures.  What the cosmetic industry does for vanity can sometimes pave the way to medical procedures that can change lives for the better!
The National Laser Institute is the premier anti-aging academy in North America and we train physicians and nurses from all over the world in revolutionary medical aesthetic technologies including laser, IPL, and cosmetic injectable treatments. Visit our anti-aging institute for deeply discounted rates on treatments or receive your treatment in our med spa by the experts that teach doctors, nurses and laser technicians privately.
Trust our certified physicians, nurses, aestheticians and laser technicians to create your dream results using the Gold Standard in innovative aesthetic techniques. While medical aesthetics is our passion, client care is our reason for being. Here at National Laser Institute, we are dedicated to helping you discover the younger, healthier and more beautiful you – from the inside out. The National Laser Institute offers no obligation consultations. To find out what product or service would be the best fit for your skin, call 800.574.8377 or click here and receive a free consultation with one of our expert skin care specialists.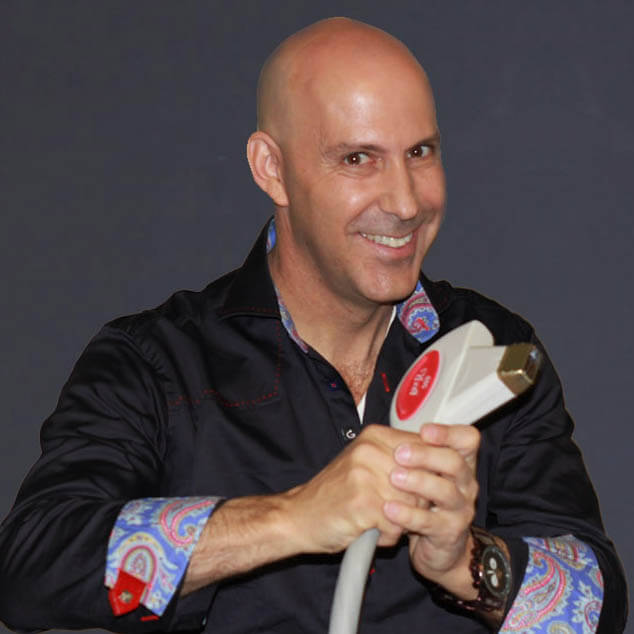 Louis Silberman
Louis J. Silberman is the CEO and Co-Founder of National Laser Institute, the pioneer of the medical aesthetics training industry and one of the largest educators in the country.