CoolSculpting Post Care Tips
CoolSculpting Post Care Tips
By now, you've probably heard the buzz about the body contouring treatment called CoolSculpting. This one-of-a-kind treatment uses fat freezing technology to target stubborn areas of fat and eliminate the fat cells naturally through the body.
Celebrities like Molly Sims, Jennifer Aniston, and Khloe Kardashian love this treatment because it helps them achieve perfect curves with no surgery and minimal downtime!
If you're ready to ditch the muffin top and achieve the body you've always wanted, follow these CoolSculpting post care tips to maximize your body contouring treatment.
The Skinny On CoolSculpting
CoolSculpting is a revolutionary procedure that involves a process called cryolipolysis, which freezes fat cells that don't respond to traditional diet and exercise. The treatment is nonsurgical, which means no surgery, incisions and minimal downtime.
During a CoolSculpting treatment, a specially designed applicator is placed on your problem areas, and vacuum pressure draws the tissue between the cooling panels. Precise, controlled cooling targets and eliminates these fat cells, leaving a more sculpted you!
CoolSculpting is not a weight loss treatment, but if you're healthy and want to target specific areas of fat (mainly the love handles, back or belly fat) that haven't responded to diet and exercise, it could be a good option for you.
Treatment times vary depending on the area of the body you would like to have treated. Most CoolSculpting treatments take 35 minutes while other areas can take 45 to 60 minutes.
CoolSculpting Post Care Tips
Keep in mind that the work doesn't end just because the treatment did. Maximize the results of your body contouring treatment with these CoolSculpting post care tips.
Rest up! After a CoolSculpting procedure, you can return to your normal activities. However, it's important to rest up and allow your body to rejuvenate fully. Give your body the time it needs to get back into the swing of things to maximize your body contouring treatment.
Consider a compression garment. If you have a treatment in the belly area, you may experience discomfort a few days after your procedure. Try a compression garment to help with any discomfort and reduce any movement or friction.
Give CoolSculpting time. Typically, it takes about two to three months for CoolSculpting to work its magic and for you to notice a reduction in the area treated. Immediately following treatment, it's essential to relax, eat a healthy diet, and exercise moderately.
Continue to eat a healthy diet. Don't ditch the diet yet! After a CoolSculpting treatment, many patients feel more motivated to take care of themselves through proper diet and exercise. Of course, it's always a good idea to exercise regularly and eat healthily. CoolSculpting is an excellent fat reduction treatment, but maximum results will be achieved if you pair this treatment with a healthy lifestyle.
Discover Your Best Body With CoolSculpting
Are you ready to love the skin you're in? Join the millions of people who are achieving a tone, fit physique and discover your best body with CoolSculpting. To get started, we would like to invite you to take advantage of our complimentary consultation to get the skinny on CoolSculpting.
At the National Laser Institute and Med Spa, our dream team of doctors and nurses would be happy to assist you and provide you with CoolSculpting post care tips to achieve your desired results. To schedule your no-obligation consultation, call 1-800-851-0969 or click here to reserve your spot today.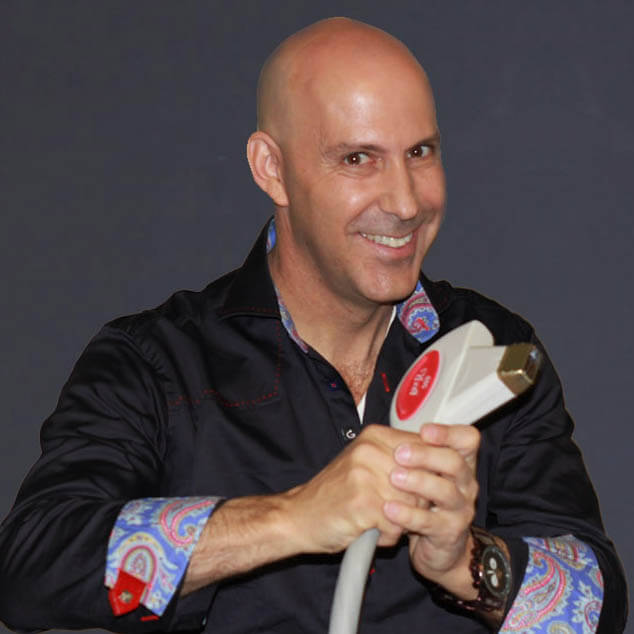 Louis Silberman
Louis J. Silberman is the CEO and Co-Founder of National Laser Institute, the pioneer of the medical aesthetics training industry and one of the largest educators in the country.