Cosmetic Fillers To Look Younger
It's about time. Recent articles on big news sites like CNN and Huffington Post are revealing something the staff here at the National Laser Institute has known for over a decade: you can look younger with cosmetic fillers. We are super excited to see cosmetic fillers going mainstream.
As we age, our skin loses volume due to gravity, time, UV damage and genetics. Cosmetic fillers are used to "fill" in the areas of the face that have lost volume, and last from 6 months to 2 years depending on the cosmetic fillers that are used.
Cosmetic fillers rejuvenate the youthful look of plumper skin by diminishing wrinkles and folds as volume and fullness is restored. Fillers plump thin lips, relax expression lines around the mouth, lift the apples of the cheeks, and balance facial asymmetry.
The types of cosmetic fillers vary by their chemical composition, degree of gel thickness, and duration of effectiveness. The most popular cosmetic fillers are comprised of hyaluronic acid. The dermal filler material which is used depends on the areas that are being injected. The right material must be used with the appropriate application.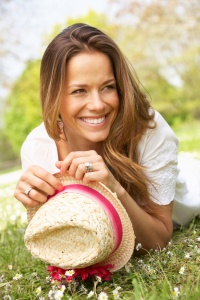 Look Younger with Cosmetic Fillers
Hyaluronic acid is a naturally occurring substance found in the human body. The most popular and largest class of fillers are made from hyaluronic acid such as Juvederm, Voluma and Restylane, and provide instant results.
Hyaluronic acid is injected into the extracellular matrix beneath your skin. When injected properly, hyaluronic acid cosmetic fillers support and boost tissue volume. The thicker the cosmetic filler, the deeper it is placed into your skin, which yields longer lasting results.
For example, a thick hyaluronic acid filler like Voluma is placed deep into the cheekbone area and can last up to two years.  In contrast, a thinner hyaluronic acid filler like Restylane is injected into the thinner tissues of your face like your lips. Because of its thinner viscosity, Restylane is metabolized within a year, with most results lasting between four and six months.
There are many cosmetic filler options and combinations depending on the aesthetic outcome you hope to achieve. Cosmetic fillers are safe and effective when performed in a controlled environment by a highly skilled medical professional. Only plastic surgeons, dermatologists, and nurses can provide cosmetic filler treatments, and should be highly trained and certified in the field of cosmetic injectables.
Cosmetic fillers are just one way to keep your skin looking young. A good skincare regimen involving laser therapy, medical grade topical products, drinking water, and staying out of the sun will make a big difference in helping you look younger.
To look your best, we invite you to take advantage of your complimentary anti aging rejuvenation consultation at the National Laser Institute Med Spa.  Our dream team of doctors, nurses, aestheticians and laser techs are ready to work together with you to achieve your dream results.
During your consultation, we will assess your face for loss of volume and the level of severity of any sagging skin. If you are a candidate for dermal fillers with mild to moderate tissue descent, we can instantly restore lost facial volume resulting in an immediate lift in loose skin. We will also assess the severity of any deep wrinkles and fine lines and relax the muscles that create wrinkles giving you smoother skin.  
It's never too late to look younger.  Call us at 800-851-0969 or click here for your complimentary anti aging rejuvenation consultation at the National Laser Institute Med Spa.  We look forward to working together with you to help you achieve the skin of your dreams.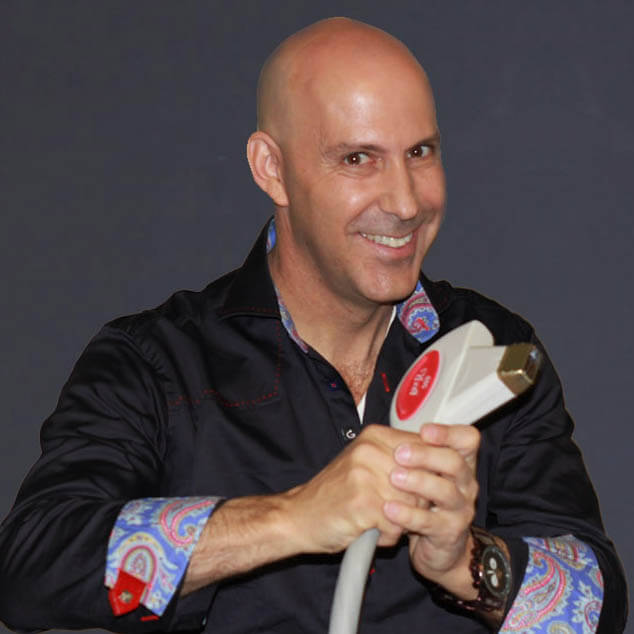 Louis Silberman
Louis J. Silberman is the CEO and Co-Founder of National Laser Institute, the pioneer of the medical aesthetics training industry and one of the largest educators in the country.