No Makeup Movement
The No Makeup Movement is a thing. You know what we're talking about when you see more and more women posting selfies that say #nofilter and #nomakeup. A recent article on CNN titled "The Anti-Makeup Movement in Hollywood" reveals the trend is rooted in female celebs who are moving away from just a few makeup-free selfies and making no makeup a lifestyle choice.
Many are tired of covering up and are joining team #nomakeup. It can be a liberating feeling to finally let go, and go au naturale. Naked skin is a look that we are going to see more and more women embracing. The women who will embrace the no makeup look are ready to uncover their skin which stems from a desire to be strong and confident beyond the face paint. True beauty is wearing no makeup and being 100% okay with it.  
Women are tired of the cultural expectations to wear makeup every time they leave their home.  The insecurity and superficiality of this expectation is tied to what society and social media will say and think.
Joining the no makeup movement is a risk that is paying off. The Hollywood female celebs who are sans makeup are playing a power card by boldly un-following social norms and not covering up anymore. It is a very freeing thing symbolizing that raw authentic beauty does not need to be masked.
Trending Now: No Makeup Movement
In Hollywood, where makeup endorsements can mean big money, it's not uncommon to see makeup-less selfies here and there, and the reality is not all stars have fully committed to going without it period. While many women hate wearing makeup, they don't want to leave the house without it on, because they may have skin conditions like acne, sun spots, wrinkles, and rosacea. 
If you desire to join the anti makeup movement and want to look at your bare skin in the mirror and be happy with what you see, laser treatments are a natural way to get beautiful skin so you don't have to cover it up. Naturally beautiful skin will reveal your natural beauty, without makeup. It's about rediscovering the importance of taking care of yourself. Not the things you put on your skin to cover it up.
The no makeup movement is about being comfortable in your own skin. It's about knowing and accepting who you are. It's about loving yourself in a world that's constantly telling you not to. We invite you to love your skin and join the no makeup movement. Laser treatments at the National Laser Institute Med Spa are the beauty equalizer in the no makeup movement.
"If you weren't born with beautiful skin, you can achieve it. You can transform what you've got into what you want with laser treatments. That is such a powerful thing," says Louis Silberman, CEO, National Laser Institute.
To find out more about the products and services that would be best suited for your skin, please call us at 800-851-0969 or click here for your complimentary consultation. The staff at the National Laser Institute Med Spa are experts who train doctors, nurses, and laser technicians from around the world how to perform laser and injectable treatments for the most naturally beautiful results.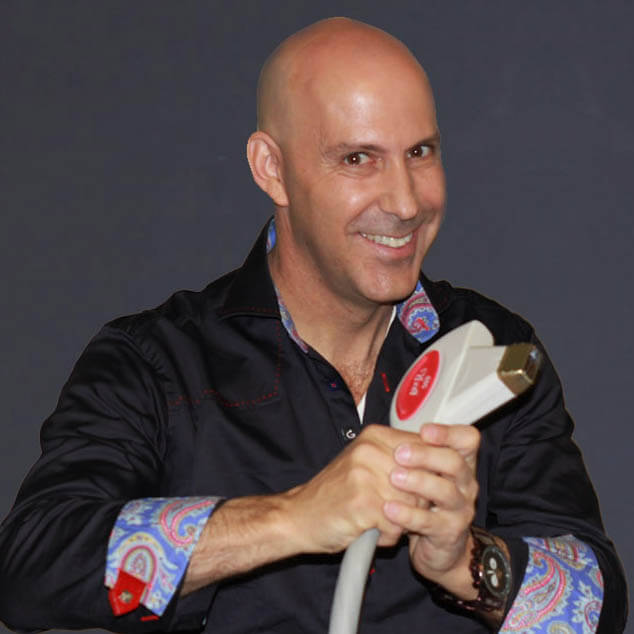 Louis Silberman
Louis J. Silberman is the CEO and Co-Founder of National Laser Institute, the pioneer of the medical aesthetics training industry and one of the largest educators in the country.