Cost of Tattoo Removal
For many the cost of tattoo removal is an unanticipated expense. If you're suffering from tattoo regret you're not alone.
The American Society for Aesthetic Plastic Surgery reported performing 45,224 tattoo removal procedures in 2013, up from about 41,000 in 2011. The increase of tattoo removal proceeders is also a reflection of the decreasing cost of tattoo removal. The stigma of high prices makes people hesitant to enquire about the cost tattoo removal. The National Laser Institute Med Spa offers the lowest prices for laser tattoo removal, and I will explain how they are able to offer tattoo removal treatments for only $50.
Best Kept Secret
The National Laser Institute Med Spa is the industry's best kept secret. They are leading medical aesthetics school in the country.Their award winning facility encompass a 10,000 square foot luxury medical spa. Over the past 11 years National Laser Institute Med Spa has earned a staggering list of accomplishments. Most notably National Laser Institute Med Spa started the first medical aesthetics school approved by the Post Secondary Educational Board. Many health professionals refer to National Laser Institute Med Spa as the "gold standard".
The Process
This is another area of concern for people considering tattoo removal. It is widely know that to completely remove a tattoo it takes a series of 6 to 8 treatments. Tattoo removal at other med spas run between $100-$300 pretreatment. Tattoo removal treatments at National Laser Institute Med Spa are only $50! By allowing our technicians in training to treat you could save between $300 to $1000. A certified technician will asses how many treatments you'll need in order to achieve your desired results.
The Gold Standard
All laser tattoo removal treatments are incredibly safe and observed by an instructor. Students gain real-world skill sets combined with in-clinic observation and hands-on training in this state-of-the art, luxury retail medical spa. The National Laser Institute Med Spa only uses the world's top equipment, lasers, and products. The quality of treatments and customer service you'll receive rivals any expensive medical spa. If you would prefer a more private setting, one-on-one treatments with a certified technician are available.
Why We Set the "Gold Standard" for Medical Aesthetics:
• First in the state to meet the stringent requirements of the ARRA
• First medical aesthetics school approved by the Post Secondary Educational Board
• First in the nation to combine classroom instruction with one-on-one observation and hands-on training for both Laser and Intense Pulse Light treatments like Laser Hair Removal, Photofacial Skin Rejuvenation, and Laser Wrinkle Reduction
• Accredited courses for physicians, nurses, and other health professionals that provide continuing education credits 
North America's first and most comprehensive professional training school for laser and medical aesthetics
Don't live another day with tattoo regret! Schedule your free consultation now. You can call our friendly staff at 800.574.8377 or use the Book Online Now option on the right of the screen to schedule your free consultation.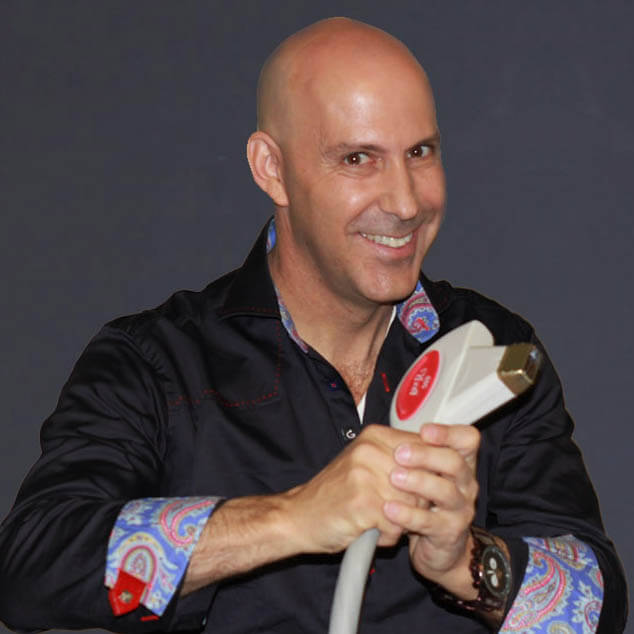 Louis Silberman
Louis J. Silberman is the CEO and Co-Founder of National Laser Institute, the pioneer of the medical aesthetics training industry and one of the largest educators in the country.