Crave Great Skin? Get It With Our Rhonda Allison Chemical Peel
Beauty is being the best version of yourself on the inside and out.
Crave Great Skin? Get It With Our Rhonda Allison Chemical Peel
The Rhonda Allison Chemical Peel rejuvenates your skin by revealing a more even tone and texture.  The Rhonda Allison product line is non-animal tested, natural, and paraben-free made from lab derived actives combined with the best-proven botanicals available on the market.  This product is also free of artificial fragrances and colors. 
What are the benefits of this treatment?
The Rhonda Allison Chemical Peel is extremely beneficial for many skin conditions such as hyperpigmentation, rosacea, acne, sun damage, and photoaging.  By removing the buildup of dead skin cells and stimulating the regenerative process, you will notice marked improvements in the formation of wrinkles and fine lines, texture and tone of the skin, hydration, reduced pore size, clearing of blemishes and more balanced oil production and an overall healthier skin appearance.
How does this treatment work?
A chemical peel is a technique which involves the application of a variety of chemical solutions to remove the damaged outer layers of dead skin cells from the skin's surface.  Your Rhonda Allison Chemical Peel will generally last 15-30 minutes depending on the size of the treatment area.  You can choose from several different levels of chemical peel including progressive, mid-depth and deep.
If you choose a progressive treatment, the peel will remove your outer layer of skin. As treatments are repeated, the skin will experience a mild sloughing. There is no downtime.
If you opt for a mid-depth peel, your intra-epidermal layer will be affected, and exfoliation will start within two to three days after application. There will be very little down time.  Peeling will consist of light flaking similar to a sunburn peel.
If you choose a deep peel, the deepest intra-epidermal layers of your skin will be affected.  Your skin will become brown and crusty and will then experience considerable peeling 3-4 days after application.  Your skin will peel in large sections rather than flaking.  This process requires seven to ten days of downtime.  
What should I do to properly take care of my skin after the treatment?
Your skin may be pink after the treatment.   After 3-5 days your skin will start to peel and after 5-10 days depending on the strength of your treatment, your skin should be completely healed.  You will have at least 24-48 hours of downtime from this treatment depending on the level of peel you choose.  Make sure you do not plan any social engagements during this time.
There are specific instructions to be followed after your skin peel – this is as important as the peel itself.  Post care will include occlusive healing balms, epidermal growth factor (cell renewal and wound repair), calming, soothing topicals to reduce itching and inflammation, and of course, sunscreen.
When your skin peel is completed and your skin has healed, daily skin care is essential.  The most important part of a home care routine is a cleanser and a sunblock.  A supportive cell rejuvenator is also needed.  Additional specialty products, such as pumice and buffing washes, antioxidants, eye serums, nighttime moisturizers, AHAs, ascorbic acid, retinol, enzymes, masks, and topical correctives may be added to enhance and maintain your results.
Your skin will be rejuvenated in one treatment.  But you may need an additional 3-5 treatments to see more dramatic results depending on the texture of your skin.
Crave great skin? We invite you to experience the Rhonda Allison Chemical Peel at the National Laser Institute Med Spa. At National Laser Institute Med Spa, the Rhonda Allison Chemical Peel starts at only $100 per area. Become a beauty insider and call 800.574.8377 or click here for your complimentary skin care consultation.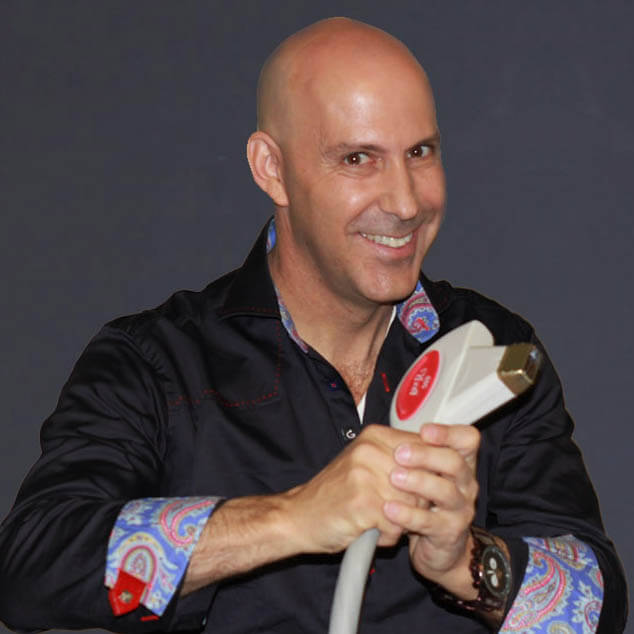 Louis Silberman
Louis J. Silberman is the CEO and Co-Founder of National Laser Institute, the pioneer of the medical aesthetics training industry and one of the largest educators in the country.