Forever Young With PRP Blood Facial & Facelift
The PRP Blood Facial and Facelift is a cosmetic treatment that involves the drawing of a small amount of your own blood, refining it to constitute platelet-rich plasma (PRP), and then injecting your own PRP back into your skin to look young again.  
PRP is a powerful blend of growth factors and stem cells which is injected to stimulate your body's natural healing process to slow the course of your skin's aging.  This provocative therapy restores your skin as we inject growth factors in the areas of your face where your skin needs to be repaired and rejuvenated.
The PRP Blood Facial & Facelift also dramatically boosts collagen production. Collagen is key when it comes to keeping your skin youthful and wrinkle-free. Collagen is a protein produced by the cells that hold your skin together, giving it firmness and elasticity.  When we're young, our skin stays plump and smooth because it constantly regenerates itself.  But as we age, collagen production slows – and existing collagen can  be damaged from free radicals, UV exposure, and poor skincare habits. The results? Wrinkles and sagging skin.
Fortunately, you can preserve your collagen and even boost its production with the PRP Blood Facial & Facelift.  To boost collagen and rejuvenate your skin, you can choose from the following powerful anti aging treatment options at National Laser Institute Med Spa:  
PRP Blood Injection: Your own PRP is injected into your skin in areas that are damaged and need to be restored.
PRP Blood Facial: Your own PRP is placed over your skin after Microneedling to smooth out wrinkles and maximize collagen production.
PRP Blood Facelift: We inject your own PRP into your skin along with a hyaluronic acid dermal filler to smooth out your wrinkles and supercharge your collagen production as well as fill in and lift facial hollows.
Ian, Marketing Director at National Laser Institute Med Spa, just had his first PRP Blood Facelift last week and says, "I'm done healing from my treatment and seriously LOVE the way my skin feels!"  You're going to love the way your skin feels, too.  
The PRP Blood Facial & Facelift treatments at other luxury med spa's can cost up to $1,225. National Laser Institute Med Spa is unveiling the PRP Blood Treatments starting at only $675 per treatment.  We invite you to call  800.574.8377 or click here for your complimentary skin care consultation to determine which treatment is best for your skin.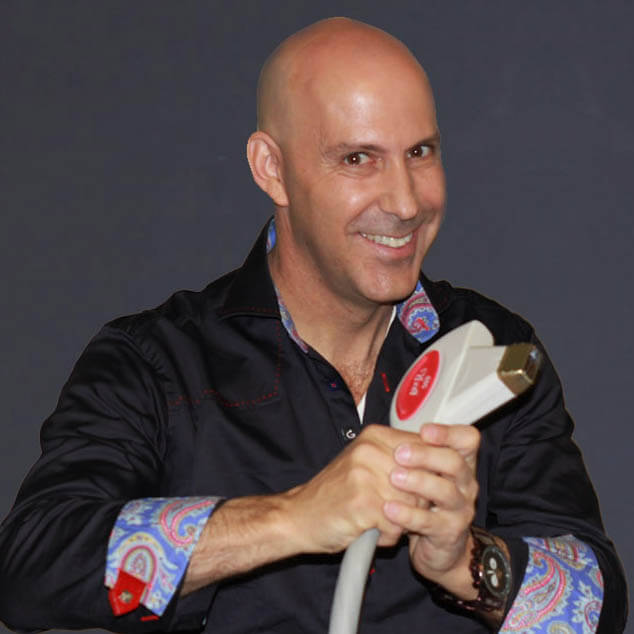 Louis Silberman
Louis J. Silberman is the CEO and Co-Founder of National Laser Institute, the pioneer of the medical aesthetics training industry and one of the largest educators in the country.