Dallas Laser Tattoo Removal
Laser tattoo removal treatments represent one of the most effective ways to remove unwanted tattoos through cosmetic light and energy. About 16% of those who have tattoos in the U.S. regret it, and others have tattoos removed for other reasons, whether it was a break up, new job opportunity, or something they've grown out of. Each laser tattoo removal treatment is different than the next since everyone's skin tone and tattoo coloring is different. NLI Med Spa recognizes this, which is why we provided fully customizable laser tattoo removal treatments specified toward your skin care needs.
How Does Laser Tattoo Removal Work?
At our Dallas location, laser tattoo removal is provided through Q-switched laser technology. We believe in Q-switched lasers for their safety, reliability, and proven results. These lasers are able to target only the tattoo pigment within the skin and leave your surrounding skin unharmed.
As we begin your treatment, the cosmetic laser is aimed at your unwanted tattoo. When fired, the cosmetic light and energy target only the pigment of the tattoo. Once targeted, that energy and light works to break your tattoo up into microscopic, fractionalized pieces. Over time, the tattoo is flushed out of your body through its lymphatic system, leaving you with smooth, undamaged, tattoo-free skin.
Laser Tattoo Removal FAQs
How many treatments will I need?
It depends on each client, but we say on average between 4-10 treatments.
Does laser tattoo removal hurt?
We acknowledge that laser tattoo removal isn't exactly a comfortable experience, but it only lasts a few minutes. NLI Med Spa in Dallas also offers numbing services if you feel that your skin is very sensitive.
Will this treatment remove any color?
Yes. Some colors are harder to remove than others (teals, greens, blues) and some are easier (black).
Can I receive laser tattoo removal if I'm pregnant?
NLI Med Spa does not perform any type of cosmetic laser treatment on pregnant women or those who are breastfeeding.
Laser Tattoo Removal Dallas Locations
NLI Med Spa has a Dallas location for laser tattoo removal as well as a location in Scottsdale, Arizona. We are the leader in the cosmetic laser industry and pioneered the laser training industry across the nation. We have also earned many outstanding reviews.
To learn more about laser tattoo removal Dallas treatments or NLI Med Spa, please call 214.252.7800.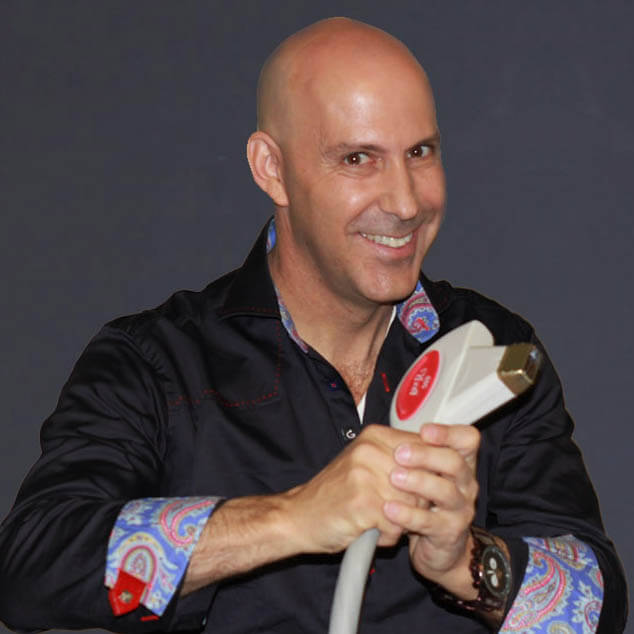 Louis Silberman
Louis J. Silberman is the CEO and Co-Founder of National Laser Institute, the pioneer of the medical aesthetics training industry and one of the largest educators in the country.