Dallas Tattoo Removal Treatments
In the early 1990s, laser tattoo removal was introduced. Before that, the method for removing unwanted tattoos relied heavily on cream-based treatments. Today, thanks to many Q-switched cosmetic lasers, tattoos can be removed by this nonsurgical, noninvasive treatment in many locations across the United States. One of the most common lasers for tattoo removal, the Q-switched Nd:YAG laser, is FDA approved to help remove tattoo pigment within the skin.
Before you book an appointment for Dallas tattoo removal, you will typically talk to a laser technician or representative about your tattoo's age, size, ink type, and placement on the body. Then they will determine if laser tattoo removal is safe for your specific needs.
Dallas tattoo removal at National Laser Institute is one of the best places to go. They are the leaders in the medical esthetic industry and have been in business for a number of years. Below we have experts answering your questions on what you can expect when it comes to Dallas tattoo removal.
Before Your Tattoo Removal Treatment
Because cosmetic lasers are advanced, state-of-the-art technology, you will have to talk to a client service's representative to ensure that this treatment is right for you. They will ask you about your skin type, if you're on any medications, pregnant, had recent sun exposure, etc. This screening is to ensure that the tattoo removal treatment is safe for your skin type and overall health. Next, on the day of your appointment, you'll come in and fill out some paperwork. Then your laser technician or medical professional will discuss your tattoo removal and skin care goals, concerns, and overall expectations before you get started.
Laser Tattoo Removal Treatment Process
According to the Harris Interactive study, 21% of Americans regret at least one tattoo they have. The laser tattoo removal treatment process is designed to help remove the pigment that makes up that tattoo. 
The process works by emitting cosmetic laser heat and energy onto the tattoo pigment that is absorbed by only the pigment within the skin. This causes the ink pigment to break down. Once it's broken down, it is flushed out through the body's lymphatic system and slowly begins to fade. Typically, many clients need 4-8 treatments in order to see outstanding results. 
Post Laser Tattoo Removal Treatment
Once treatment is complete, your Dallas tattoo removal specialist or medical professional will tell you to stay out of the sun and to not use harsh exfoliants for a few weeks. Do not take very hot showers or enter jacuzzis or saunas for a least a week.
Dallas Tattoo Removal Treatments
Dallas tattoo removal treatments can be found at the National Laser Institute for a fraction of the retail price! National Laser Institute is committed to performing quality treatments within their luxury medical spa, ensuring that the entire treatment process revolves around your needs and concerns. We have received an A+ rating at the BBB as well as many outstanding reviews.
To learn more about laser tattoo removal or National Laser Institute, please call 214.252.7800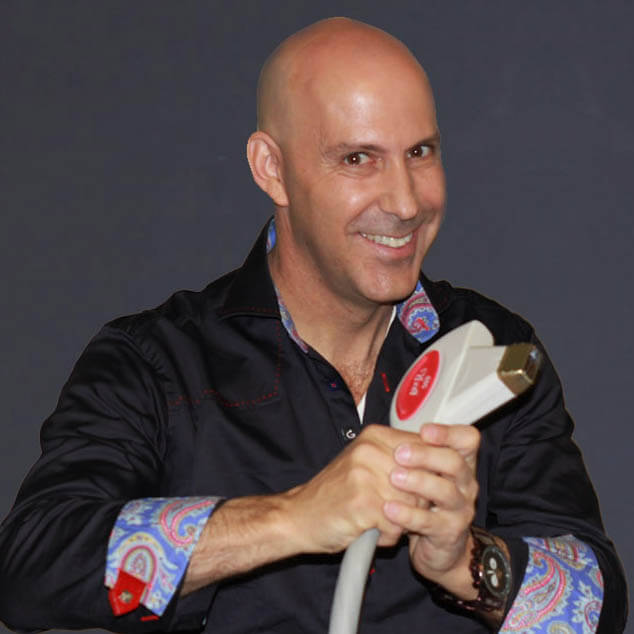 Louis Silberman
Louis J. Silberman is the CEO and Co-Founder of National Laser Institute, the pioneer of the medical aesthetics training industry and one of the largest educators in the country.