NLI Med Spa Botox Deals in Dallas
NLI Med Spa Botox Deals in Dallas
Botox is a cosmetic injectable treatment used to quickly and effectively smooth out fine lines and wrinkles, creating a naturally appearing, youthful look. As a cosmetic injectable, Botox has been ranked as the #1 nonsurgical cosmetic treatment for the last few years. In fact, there were over 6 million treatments performed in 2012, a 8% increase from 2011. Because Botox is such a fast and affordable way to create a younger appearance, many clients budget the time and money to have a more rejuvenated look.
History of Botox
Botox as a medical treatment was FDA approved in 2000, and Botox as a cosmetic treatment was approved by the FDA just two years later. For over a decade, Botox has been treating fine lines and wrinkles, crow's feet, glabellar lines, migraines, excessive sweating, uncontrollable muscle twitching, and so much more. As a medical treatment, Botox is one of the most widely studied procedures and is used in roughly 80 countries around the world.
How Botox Works
As a cosmetic treatment, Botox works to stop the contraction of certain targeted muscles. Botox is derived from the neurotoxic protein called botulinum toxin and in its cosmetic form is able to temporarily prevent nerve impulses from firing. This stops the targeted muscles from contracting, relaxing them. Once relaxed, clients experience a softer, smoother, and wrinkle-free result.
National Laser Institute is the leader in the medical aesthetics industry and provides Botox deals in Dallas, TX. Before your treatment, your medical professional will discuss your skin care concerns and goals in order to give you the best treatment possible. Next, you will relax in our luxury medical spa room with an ice pack, which helps numb the area that will be treated prior to your procedure. After that, your medical professional injects Botox into the targeted area or areas with a fine needle. Once that is finished, you're free to go!       
Time
The entire Botox treatment process takes under a lunch hour, and results can usually be seen in as little as 24 hours. However, everyone is different, and some people may not see results until up to a week later.
Side Effects
Side effects from Botox can include slight bruising, swelling, or headaches. In order to prevent any side effects, your medical professional will tell you to stop taking any aspirins, anti-inflammatory medication, and blood thinners. You should not receive Botox if you are pregnant, breastfeeding, or have any autoimmune disorders.
Cost
There are many Botox deals across Dallas, TX, but National Laser Institute offers the quality and expertise at a fraction of the retail cost. Clients feel comfortable in the hands of expert medical professionals and achieve the results they desire. National Laser Institute has been in the medical aesthetics industry for years, earning many outstanding reviews as well as an A+ rating at the BBB.
To learn more about Botox deals or National Laser Institute, please call 214.252.7800.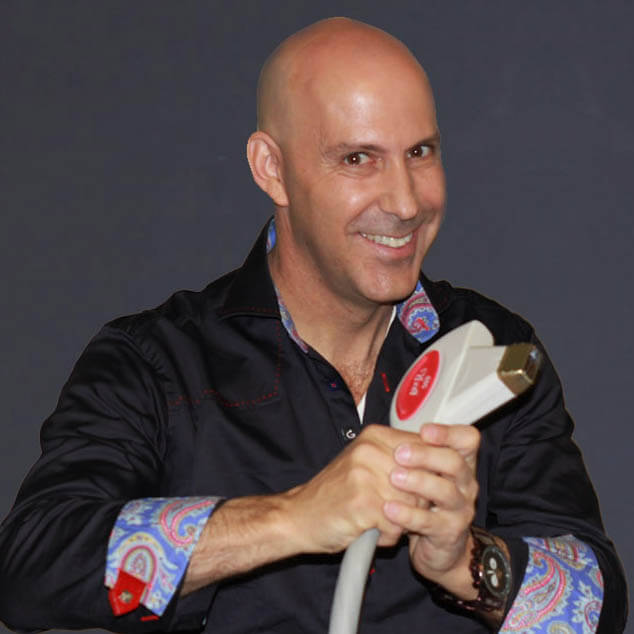 Louis Silberman
Louis J. Silberman is the CEO and Co-Founder of National Laser Institute, the pioneer of the medical aesthetics training industry and one of the largest educators in the country.