Dealing With Difficult Acne

Dealing With Difficult Acne
From over-the-counter acne creams and dietary changes to prescription medications, there are several ways to tackle severe acne. Unfortunately, what works for one person does not necessarily work for the next person. Acne often leaves behind scars, causing decreased confidence and self-esteem.
Before you give up on finding the perfect treatment, know there are other options for dealing with difficult acne. If you are ready to try something new, it is time to visit the National Laser Institute Medical Spa and try a BBL acne reduction treatment.
Dealing With Difficult Acne
Acne is more common than you think: It affects at least 90% of all adolescents and an estimated 25% of all adults. It is a skin condition that stems from hormonal imbalances and external substances such as oil and dirt that build up in your oil glands and hair follicles.
Acne affects everyone differently. For some, acne means the occasional pop-up pimple while others may experience constant breakouts all over the face. Whether you are dealing with difficult acne or the occasional pimple, there is a cosmetic treatment proven to help get acne under control and treat acne scars.
Broadband Light (BBL) is a highly effective procedure proven to help get acne under control and improve acne scarring. BBL therapy uses a safe, pulsed light treatment to kill the bacteria in the skin that causes acne. Acne BBL technology treats several types of acne:
Pimple
Cystic acne
Zits
Pustules
Acne scars
Active acne breakouts
Facial redness caused by acne
How BBL Works
This acne treatment is unique because it uses a filter that creates a 'blue light effect," which destroys the bacteria that creates acne. The light-based heat targets the outer layers of the skin, unclogging pores and follicles that cause inflammation. Once the light penetrates the deeper layers of the skin, the cells are stimulated, and new collagen is generated to repair the damaged skin.
With this one-of-a-kind technology, a BBL acne treatment can target and kill the acne-causing bacteria and prevent new pimples from surfacing. Other benefits of BBL laser include:
Reduces sun damage
Smooths fine lines and wrinkles
Overall skin rejuvenation
Evens out skin tone and texture
Aids with anti-aging
Using this process, current and future acne will diminish after a few sessions. Anywhere from three to six 20-minute treatments may be recommended. One of our highly trained aestheticians will sit down and discuss your skin goals to come up with a customized treatment plan.
Experience A BBL Acne Treatment
Are you ready to say goodbye to dealing with difficult acne scars and gain a more youthful appearance? The skin care experts at the National Laser Institute Medical Spa are ready to help! We recognize that there is no "one size fits all" treatment for stubborn acne which is why we create a completely customizable treatment plan for each of our clients.
To determine the best treatment method for you, we invite you to receive a complimentary consultation to learn how you can treat acne scars. One of our skilled technicians will assist you in personalizing your very own skin care plan. Call 1-800-851-0969 or click here to reserve your beauty consultation spot today!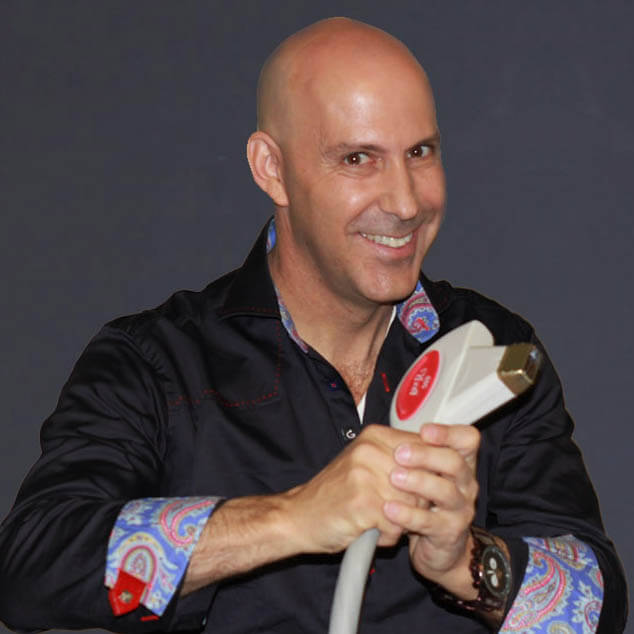 Louis Silberman
Louis J. Silberman is the CEO and Co-Founder of National Laser Institute, the pioneer of the medical aesthetics training industry and one of the largest educators in the country.