eMatrix Focal Tip Treatment

eMatrix Focal Tip Treatment
Are you noticing under eye shadows when you wake up in the morning? As we age, our skin loses laxity and firmness, causing our eyelids to droop and make us appear years older than we really look. While skincare creams may only provide temporary relief from the signs of aging, cosmetic treatments can provide you with a deeper level of skin rejuvenation!
Sublative treatments such as an eMatrix focal tip eye treatment are ideal for those looking for a more permanent solution to eye rejuvenation but aren't quite ready to go under the knife, which requires planning and lengthy downtime.
How Does eMatrix Focal Tip Work?
An eMatrix focal tip treatment works by using bipolar radiofrequency technology to send heat and energy deep below the skin's surface, stimulating collagen production to produce firm and flawless skin. By heating deep below the surface layers of the skin, the body naturally renews and regenerates your skin, giving you a more rejuvenated appearance.
This state-of-the-art skin rejuvenation technology uses a focal tip designed to treat around the orbital bone, crow's feet and above the eyebrow to address the delicate eye area. An eMatrix focal tip can also be used around the mouth to treat fine lines and wrinkles, commonly referred to as "smoker lines."
If you're looking to achieve a deeper level skin rejuvenation, an eMatrix focal tip can address a wide range of skin concerns:
Deep or stubborn wrinkles and fine lines
Improve skin tone, texture, and laxity
Improve crow's feet and smoker lines
Creates new collagen and elastin
An eMatrix skin tightening treatment uses radiofrequency technology to boost collagen and improve your skin tone, texture, skin laxity, and even scars. The RF energy is delivered through a handheld device with a treatment tip that holds a grid of tiny electrodes that created minimally ablative wounds on the outer layer of the epidermis.
Since this skin rejuvenating eye treatment is only partially ablating, you will receive all the benefits listed above with minimal downtime. After a few days, you'll notice your under-eye area become firmer, tighter, and brighter.
We recommend three to five treatments spaced four weeks apart for optimal results and a deeper level of skin rejuvenation. Over time, you'll notice improvements in your skin, and you'll absolutely love the dramatic results!
Experience eMatrix Eye Rejuvenation
Are you ready to achieve a deeper level of skin rejuvenation? An eMatrix focal tip treatment is ideal for improving skin tone, texture, and laxity around the eyes as we begin to age. National Laser Institute Medical Spa, the nation's premier medical spa in the country, invites you to experience an eMatrix eye rejuvenation treatment.
Our under-eye rejuvenation treatment is personalized based on your skin type and overall desires. Whether you wish to remove dark under eye circles or other blemishes, our team would love to assist you in reaching your goals.
Before your eMatrix focal tip treatment, one of our professional medical aestheticians will consult with you and create a customized skin care experience to receive a deeper level of skin rejuvenation. Receive a free eMatrix eye rejuvenation consultation by calling 1-800-851-0969 or clicking here. Don't forget to check our monthly specials for even more anti-aging treatments!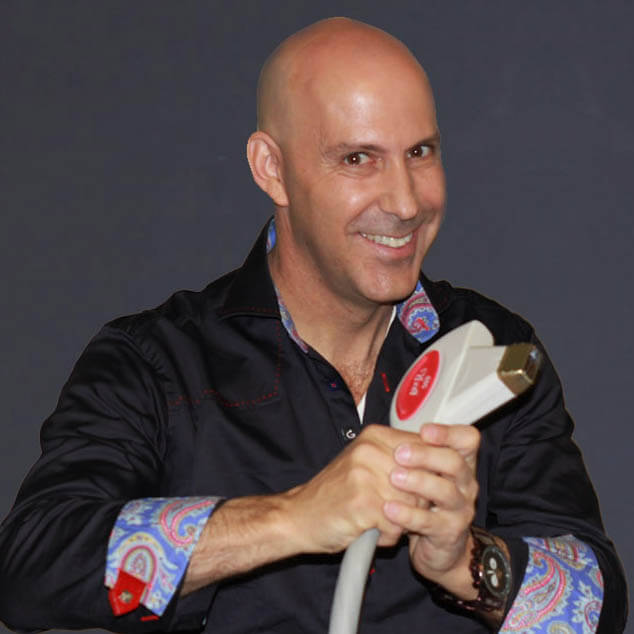 Louis Silberman
Louis J. Silberman is the CEO and Co-Founder of National Laser Institute, the pioneer of the medical aesthetics training industry and one of the largest educators in the country.