Do Stretch Mark Removal Laser Treatments Work?
Stretch marks can reveal themselves at the most inopportune moments.  Perhaps you are about to slip into a beautiful cocktail dress to a night out on the town to celebrate your recent weight loss, but you notice you have stretch marks on the back of your knees that you never realised you had.  How are you going to cover up these unsightly stretch marks? You find yourself opting for pants and your wardrobe options start to shrink.  
While stretch marks aren't harmful or painful, they can make you lose confidence in your body, especially when it comes to wearing bathing suits, shorts and dresses.  If you are self conscious about stretch marks, there are limited options available that actually work to get rid of them.  Creams and lotions are advertised to work miracles. But they are not as effective as they claim to be.  If you have done any research on your concern, you may have found information about laser treatments.  In today's blog we will answer the question: Do Stretch Mark Removal Laser Treatments Work?
What Causes Stretch Marks?
Stretch marks develop when your skin is stretched suddenly and are caused by events like pregnancy, rapid weight gain, puberty, and applying corticosteroid creams.  
Stretch marks occur in the middle layer of your skin, which supports the outer surface of your skin.  The middle layer of your skin consists of robust fibers that connect to one another and permit your skin to stretch as your body grows. But if your body grows at an accelerated pace in a short amount of time, the fibers can become thin and lax, and some of them may actually break.
When this happens, tiny cracks develop and the blood vessels that lie under your skin are revealed, causing red-colored stretch marks.  Ultimately, the blood vessels contract and only the fat beneath your skin is visible, and the stretch marks fade to a silvery white or grey color.
Do Stretch Mark Removal Laser Treatments Work?
Collagen is needed to keep your skin stretchy, so the less there is in your skin, the more likely it is that stretch marks will develop.  Laser treatments will induce collagen production to rebuild the area of the stretchmark in your skin that is thin and over-stretched. Stretch mark removal laser treatments also work to diminish any discoloration and improve the texture of your skin.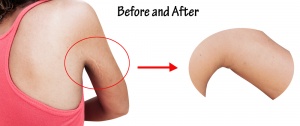 Stretch mark removal laser treatments work as our fractional laser creates microscopic injuries in the skin where the stretch marks are leaving normal, untreated skin in between. The untreated skin creates a response in the body to produce more collagen, which helps heal the treated area quickly. You will see good results with minimal downtime.  
If you are ready to finally try stretch mark removal laser treatments to feel confident in your own skin again, we invite you to visit our anti-aging academy for deeply discounted rates on treatments or receive your treatment in our med spa by the experts that teach doctors, nurses and laser technicians privately. Become a beauty insider and reserve your appointment now!
To learn more about the National Laser Institute Med Spa and to book your appointment, call 800.574.8377 or click here to reserve your complimentary consultation online.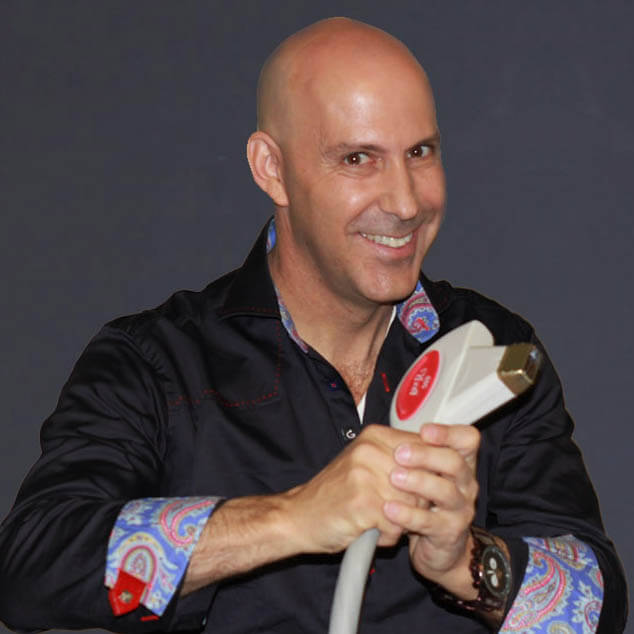 Louis Silberman
Louis J. Silberman is the CEO and Co-Founder of National Laser Institute, the pioneer of the medical aesthetics training industry and one of the largest educators in the country.