eLight Skin Tightening Celebrity Anti Aging Skin Care Secret
It's not a matter of if but when.  Usually between the ages of 35-40, our once plump cheeks virtually disappear and we get that hollow look. We like to call it the hollowing.  The hollow-cheek look is sexy at first – kind of like a svelte high fashion model in a black and white 1990's Calvin Klein ad.  But soon after, gravity takes its toll and our skin starts to sag causing folds, wrinkles, and jowls that weren't there before.
We have the celebrity anti aging skin care secret that defies gravity.  After the hollowing, celebs avoid the unsightly folds, wrinkles and jowls with a subtle medical aesthetic treatment that works instantly. Here's a hint – it's not an invasive facelift!  
eLight Skin Tightening
eLight Skin Tightening is a complete facial anti aging solution.  Celebrities use eLight to tighten the skin on the face and neck so it hugs the cheekbones and contours of the face the way it used to when there was more facial volume.
eLight is safe for all skin textures and tones producing maximum anti aging results with no downtime.  It is a complete light-based anti-aging solution which will trigger collagen production to improve the tone of your skin.  The laser pre-heats the target area and radio frequency is drawn toward the heated target deep inside your skin. Your skin will be tighter and the texture of your skin will improve in just a matter of minutes as this radio frequency energy infuses your skin.
Our expert technician can customize the treatment for deeper penetration of your skin if you so desire.  eLight Skin Tightening is a subtle yet powerful treatment that creates instant results and requires no downtime.  You can come in on your lunch hour for skin tightening and return to work or other social activities immediately.
We invite you to experience eLight Skin Tightening at the National Laser Institute Med Spa. You can get the same eLight Skin Tightening treatment as the celebrities but for less.  At National Laser Institute Med Spa, eLight starts at only $175 per area. Become a beauty insider and call 800.574.8377 or click here for your complimentary skin care consultation.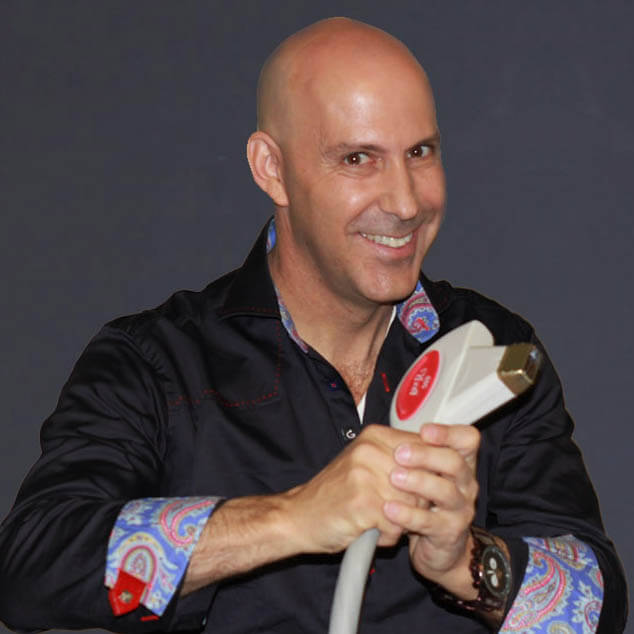 Louis Silberman
Louis J. Silberman is the CEO and Co-Founder of National Laser Institute, the pioneer of the medical aesthetics training industry and one of the largest educators in the country.