eMatrix Reviews Scottsdale + Dallas
A recent article in New Beauty titled "The Ultimate Laser Treatment for Smoother Skin" touts eMatrix as a breakthrough technology for solving skin woes like acne and sagging skin. In today's blog, we'll show you how eMatrix will target your acne scars, stretch marks, sagging skin, wrinkles, and surface texture skin concerns. We'll also answer frequently asked questions about eMatrix to help you find out if you are a candidate for eMatrix treatments.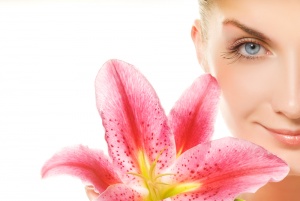 The eMatrix Sublative™ applicator uses bipolar radiofrequency energy through a matrix of electrodes to rejuvenate the skin. The radiofrequency energy generates fractional deep dermal heating to cause a controlled skin injury to provoke a wound healing response. Stretch marks and acne scars as well as mild to moderate wrinkles and age spots are reduced, and skin texture becomes more smooth and elastic.
What Skin Concerns Does eMatrix Treat?
eMatrix creates volume by stimulating collagen production in scars and evening out the appearance of the skin.
eMatrix is the only sublative technology proven to reduce shallow to middle depth acne scars and narrow stretch marks for all skin types. 
eMatrix ablation resurfaces the skin,  reduces wrinkles, tightens the skin, and even lifts the skin with less downtime than traditional skin rejuvenating treatments.
Is eMatrix Safe & What Is The Downtime?
The greatest advantage of eMatrix is the treatments have been shown to be very safe, with no significant side effects in all skin types. eMatrix uses sublative technology which provides minimal downtime and maximum results. You will see visible improvements after each session.
You will enjoy the fast, visible results of  smoother, brighter and tighter skin, without having to sacrifice time from your busy schedule. You can continue your daily routine immediately after treatment; however the treated area will show small red dots that will gradually fade in 2-4 weeks. You should use a high-factor sunscreen (at least 30 SPF) and protect the treated area from sunlight during the entire course of treatment and for at least one month after.
What Does An eMatrix Treatment Feel Like? 
Treatments typically take between 10-20 minutes depending on the area being treated. During treatment, many of our clients feel a warm, prickly sensation as energy enters their skin. After treatment, a pink or red "sunburn" appearance and feeling is also common. Topical anesthetic ointments and cooling are often used to reduce discomfort during treatment.
How Long Does It Take To See Results After An eMatrix Treatment?
Post treatment, you may notice tone and texture improvements as a result of increased levels of beneficial collagen and new healthy skin cells which are produced. A typical treatment protocol is 3 – 5 treatments, 4 – 6 weeks apart. The total number of required treatment sessions depends on the condition of your skin and your desire aesthetic results.
eMatrix Reviews Scottsdale & Dallas
"Trainers were extremely informative and thorough with their trainee's and the trainee's did an amazing job for eMatrix (stretch mark reduction and facial) and Juvederm fillers." Allison M., Scottsdale National Laser Institute Med Spa Client

"The staff at the National Laser Institute is very friendly and knowledgeable. The facilities are top notch and comfortable. I have been quite satisfied with both of my experiences, eMatrix as a private patient and elight with students." Tracy B., Dallas National Laser Institute Med Spa Client

"I absolutely loved the instructor and her class. They were thorough and above all, they made me feel comfortable during the eMatrix procedure." Jamie V., Dallas National Laser Institute Client

"Awesome. Fabulous. Incredible. I could say all sorts of positive adjectives and they'd all be right. From the moment you walk in the door and you were greeted by the front office staff you feel comfortable, informed and excited. You go back into one of the treatment rooms and again you're greeted by smiles and knowledgeable staff. I have come back to this place six or seven times for various procedures. That says a lot because there is no shortage of medical spas in Scottsdale! I have never had a negative experience. I have always been well disclosed as to the pros and cons, what to, expect the cost, etc. I have been attended to by both the medical spa as well as the Institute. At the Institute the director has been very hands-on and you don't feel uncomfortable or feel like you're a "guinea pig quote. The value is very clear as I wouldn't of been able to do the procedures I've had done had it not been for the cost-benefit. I have had Velashape on my front thighs and bottom of but, laser hair removal entire body and, eMatrix on my neck and face. All with wonderful results. Shana in particular is a world of knowledge. Very pleasant, very clear in her communication and very personable." Julie L., Scottsdale National Laser Institute Med Spa Client

"My review is based on Private medical SPA not school. The place is so nice and clean. The technician is very professional. I bought a package of ematrix. So far I had only one treatment and I already loved the result. I can't wait for my 2nd treatment in March. I'm glad my aesthetician recommended me to this place. I highly recommend the National Laser Institute to everyone!" Ying L., Scottsdale National Laser Institute Med Spa Client

"The instructor was awesome, she was very knowledgeable and did a fantastic job training the students. I want to have Sam on my next visit!! Very happy with my eMatrix." Robyn A., Scottsdale National Laser Institute Med Spa Client

"It was a real pleasurable experience having Ematrix performed by the personable and knowledgeable staff. Everyone was welcoming and very professional making the experience one that this customer is likely to repeat." Anonymous, Scottsdale National Laser Institute Med Spa Client

"I always have a great experience at the National Laser Institute. I get compliments on my skin every time I do an ematrix session. I really love the discounts as well!" Anonymous, Dallas National Laser Institute Med Spa Client
At other luxury medical spas, you can expect to pay up to $1200 for an eMatrix treatment.  But at the National Laser Institute, eMatrix starts at only $220 per area.  The National Laser Institute is the premier anti-aging academy in North America.  We train physicians and nurses from all over the world in revolutionary medical aesthetic technologies including laser, IPL, and cosmetic injectable treatments. At the National Laser Institute, you can choose to visit our anti-aging academy for deeply discounted rates on treatments or receive your treatment in our private med spa by the experts that teach doctors and nurses.
Thank you for checking out our eMatrix reviews Scottsdale and Dallas! We hope you are inspired to discover the new you at the National Laser Institute. You can trust our dream team to create your dream results using the Gold Standard in innovative aesthetic techniques. Reserve your eMatrix appointment now and call us at 480-290-7333 or click here for your complimentary consultation. Become a beauty insider and reserve your appointment now!