eMatrix The Ultimate Skin Resurfacing Treatment
eMatrix The Ultimate Skin Resurfacing Treatment
eMatrix is called the ultimate skin treatment for good reason.  eMatrix increases collagen, removes scars, and corrects wrinkles.  It also improves skin tone, texture and it tightens the skin, too. Join me and Hilary Nance – CLI, LT, as Ginger receives her first eMatrix treatment.
Hilary begins Ginger's skin resurfacing session by explaining what makes eMatrix, a radiofrequency treatment, unique. "Radiofrequency is color blind.  It doesn't see melanin, brown or reds.  It's good for all skin types all the way up to dark skin.  Which traditionally darker skin types have a harder time and have a higher risk with laser and light treatments."
As Hilary gently passes the eMatrix wand over Ginger's skin, I describe the process of skin resurfacing in detail. "We are going to put thousands of microscopic holes in Ginger's skin to produce collagen as the skin heals itself and regenerates itself so you'll look younger as the skin is toned, texture is improved and is tightened."
As the skin resurfacing treatment continues I ask Hilary if it's painful at all and what the sound coming from the machine means.  Hilary clarifies the noise is an instant feedback for every pulse that the machine projects into Ginger's skin.  "This is one of the things that also makes eMatrix unique: it literally will not fire if there's something in the way.   So if there is any excess oil, makeup, water or moisturizer on her face, the machine will not fire," says Hilary.  It's important to have clean, dry skin for the treatment to work.
At any other luxury med spa across the country, an eMatrix skin resurfacing treatment would cost between $600-$800 per treatment area.  But at National Laser Institute Med Spa eMatrix starts at just $220 per treatment area!  For a full 200-pulse face, the average length of a treatment takes 20 minutes. Including post care 30 minutes.  It's safe to get the treatment on the eye area, right up to the eyelids.  "This is why Ginger does not need to wear any eye protection.  It doesn't require it because it is so safe," Hilary says, as she continues to demonstrate the eMatrix treatment.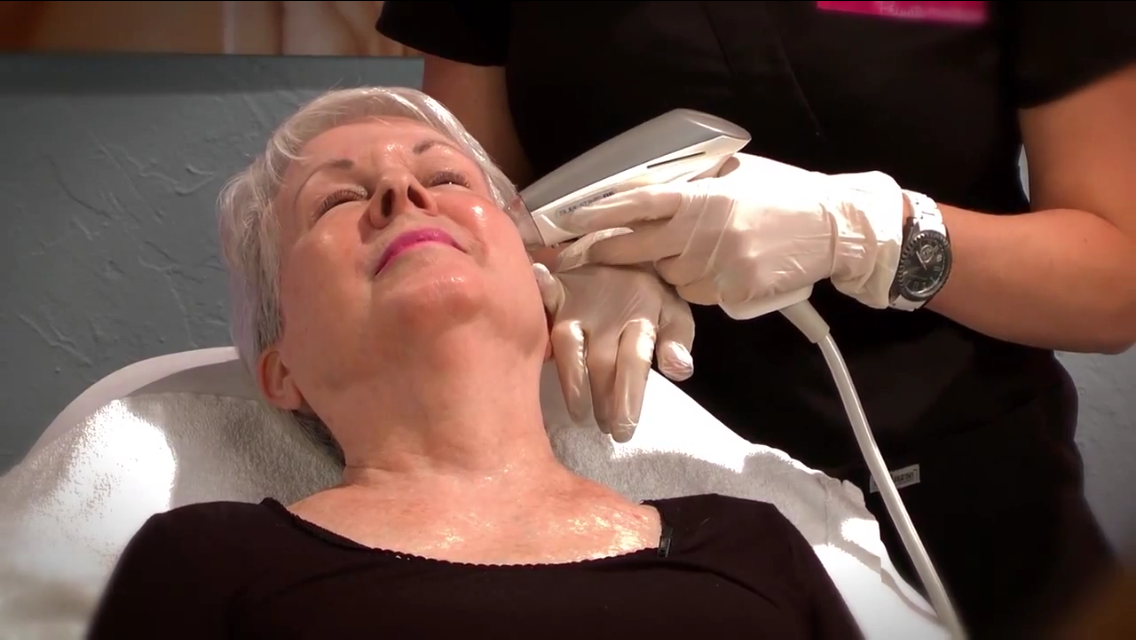 Hilary describes how "When we do laser hair removal treatments, Photofacial skin rejuvenation treatments, or ablative erbium treatments the client and laser technician is always wearing protective eyewear. But with eMatrix, it is so safe, because it's radiofrequency, it is like night and day when compared with lasers."
When asked how the eMatrix treatment feels, Ginger clarifies that she feels no pain, and that it's just like a little pinprick.  Ginger did not need any numbing creams or pain killers for the treatment.  Ginger has had Photofacials before, but never eMatrix.  When I ask Ginger if she had to choose between a Photofacial and eMatrix, which would she choose? While she loves her Photofacials, without hesitation, Ginger opts for eMatrix for its tone, texture and tightening benefits.
Most of Hilary's customers are asking for a mix of Photofacials and eMatrix because people have a need for both.  What sets eMatrix apart from the other treatments is it's sublative.  Hilary explains, "This means you get a percentage of the epidermis that is resurfaced. Whereas traditionally you had a choice of nothing or everything.  With eMatrix, you get 17% resurfacing every treatment so you can slowly work on those hyperpigmentation issues that you would pick up with an IPL (Photofacial)."
Hilary contrasts the eMatrix skin resurfacing treatment with a highly ablative treatment.  "An ablative treatment has lot's of downtime (up to a week) and you would need to be under anesthesia.  It's expensive- costing $3000 and the treatment only takes 10 minutes.  You need to spend 2 weeks indoors, and it takes up to 6 months of dealing with redness and healing of the skin.  
An example of a non-ablative is a treatment where there is less down time and maybe some swelling.  There is no resurfacing or bleeding, but you don't get the benefits of resurfacing.  With eMatrix you get the best of both ablative and nonablative worlds.  
National Laser Institute is the premier anti-aging academy in North America.  We train physicians and nurses from all over the world in revolutionary medical aesthetic technologies including laser, IPL, and cosmetic injectable treatments.  Discover the new you at National Laser Institute.  Trust our certified physicians, nurses, aestheticians and laser technicians to create your dream results using the Gold Standard in innovative aesthetic techniques.
Visit our anti-aging academy for deeply discounted rates on treatments or receive your treatment in our med spa by the experts that teach doctors, nurses and laser technicians privately.  
Call 800.574.8377 or click here and receive a free consultation with one of our expert skin care specialists. Become a beauty insider and reserve your eMatrix appointment now!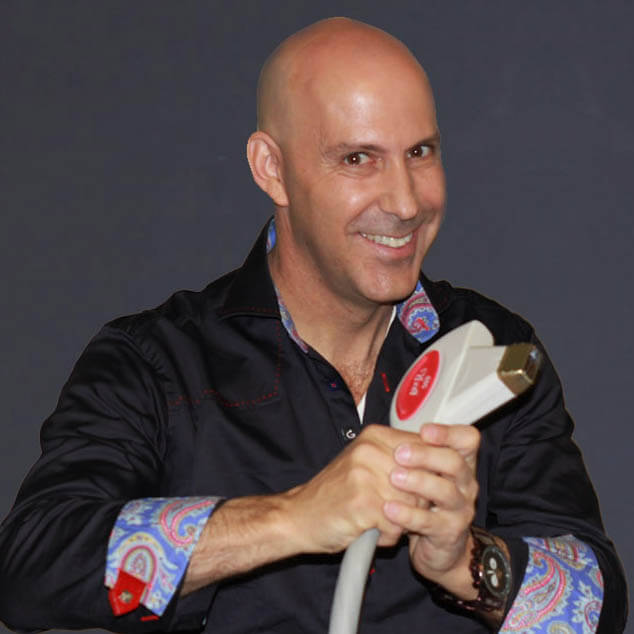 Louis Silberman
Louis J. Silberman is the CEO and Co-Founder of National Laser Institute, the pioneer of the medical aesthetics training industry and one of the largest educators in the country.