Gossip Central Kybella Cures Turkey Neck
Check out our latest Gossip Central video where Louis the Laser Guy and Gossip Girl Jess talk about the brand new injectable drug called Kybella.  Jess teases Louis about his little double chin, or turkey neck.
Gossip Central: Kybella Cures Turkey Neck
The dynamic duo references a recent article from The Daily Mail titled, "New Botox, Kybella banishes double chins so Hollywood Folk Can Eat Burgers and Still Look Good."
Kybella, the deoxycholic acid injectable, is already as popular as Botox!  Waiting lists are already forming at treatment clinics for the fat cell dissolving drug approved by the FDA for use in the chin area.  Kybella is as easy to inject as Botox or fillers. The average treatment plan includes 3 treatments a month apart. Allergan just paid $2 billion to purchase Kybella.  This drug is a hot commodity!
Unlike liposuction, Kybella is non-invasive and there is no downtime.  As with all cosmetic treatments, you want to choose the right doctor. Because Kybella is such a new treatment you will want to find a doctor who is an expert because they have received the right Kybella injectable training.
National Laser Institute is leading the anti aging revolution as the premier education facility in the country, training physicians and nurses from all over the world in advanced medical aesthetic technologies including laser, IPL, and cosmetic injectables like Kybella. We are recognized across the U.S. and around the globe as the gold standard of education in the cosmetic laser and medical aesthetics industry. National Laser Institute pioneered the industry with cosmetic laser and injectables training courses over a decade ago.
We invite you to visit our training institute for deeply discounted rates on treatments or receive your treatment in our med spa by the experts that teach doctors, nurses, and laser technicians privately. National Laser Institute will be offering breakthrough Kybella injectable treatments at our Dallas location. If you or someone you know would like be one of the first people in Texas to experience Kybella, please call 800.574.8377 or click here to schedule your free no obligation consultation with one of our expert skin care specialists. Become a beauty insider and reserve your appointment now!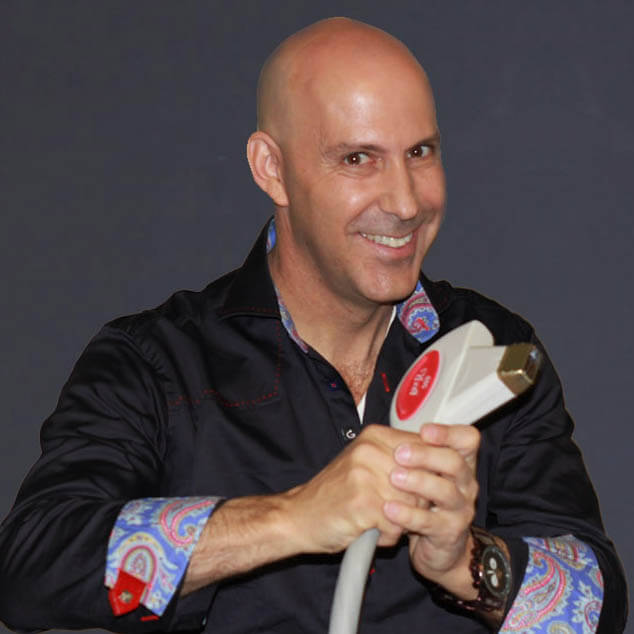 Louis Silberman
Louis J. Silberman is the CEO and Co-Founder of National Laser Institute, the pioneer of the medical aesthetics training industry and one of the largest educators in the country.