Why You Need to Get Ematrix in Scottsdale
An ematrix treatment is seen as the ultimate skin treatment. It increases the collagen production in the skin, removes scars, reduces wrinkles, improves skin tone, and textures and tightens the skin. It essentially does it all! If you are looking for a one-stop-shop treatment when it comes to anti-aging treatments, then consider getting an ematrix in Scottsdale at our medspa.
An ematrix targets the following skin concerns:
Ematrix helps to improve the texture and tone of the skin overall.
Having saggy skin as you age is a common issue. Ematrix can help to tighten the skin as the treatment increases the production of collagen. As we age the production of collagen and elastin in our skin begins to break down.
Hyperpigmentation is caused by an excess of melanin being produced in the body. Pigmentation can occur in small patches or cover large areas and can affect the entire body.
Stretch marks are a form of scarring on the skin that is in an off-color hue. Stretch marks can be caused by pregnancy, weight gain, growth spurts, medication side effects, or a rapid increase in muscle size.
Wrinkles are a very natural part of the aging process. Factors that contribute to the appearance of wrinkles early on is sun-exposure, pollutants, genetics, and smoking. The ematrix treatment focuses on lessening the appearance of aging on the skin and reduces the appearance of wrinkles.
Acne scarring occurs from the inflamed blemishes caused by skin pores engorged with excess oil, dead skin cells, and bacteria. It can be frustrating to have acne scarring from your teenage years. Getting ematrix done in Scottsdale can really reduce the appearance of acne scarring on your face.
Melasma is a condition that causes dark, discolored patches on your skin that usually appear on the cheeks, forehead, nose, and chin. Melasma can be caused by hormonal changes during pregnancy or from sun exposure.
For best results, about three to five treatments are recommended on average. These treatments can be spaced apart four to six weeks from one another. Following getting an ematrix in Scottsdale, you'll want to have three to five days of downtime for your skin. Downtime includes no cleansers, lotions, or make-up on your skin. Following the treatment, you may experience redness, itching, and swelling. Your skin may also feel as though you have a sunburn. Redness may last for up to two to ten days after the treatment. If you are treating a larger area of the body it may take up to two weeks for the area to heal.
If you are interested in getting ematrix in Scottsdale then give us a call at 1-800-851-0969 in order to set up an appointment!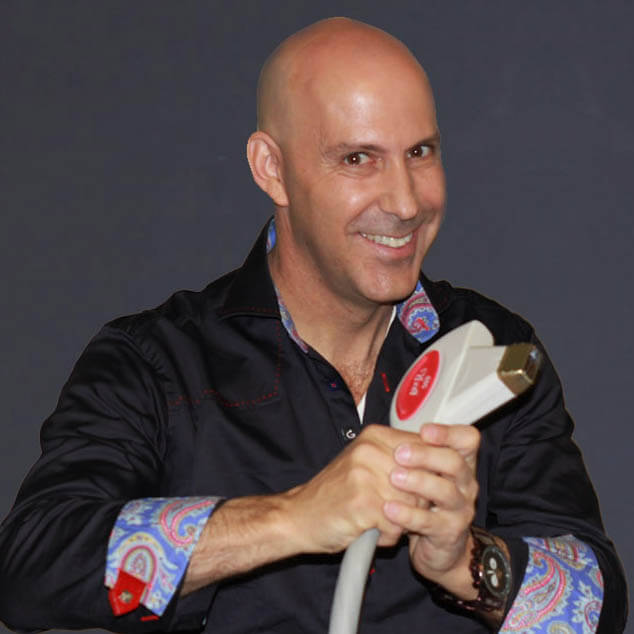 Louis Silberman
Louis J. Silberman is the CEO and Co-Founder of National Laser Institute, the pioneer of the medical aesthetics training industry and one of the largest educators in the country.