Enhance Your Nose Without Surgery

Enhance Your Nose Without Surgery
A few years ago, if you wanted a new nose, you had only one option: a rhinoplasty. With the rise of dermal fillers treatments, however, came a new use for those wrinkle-busting injections: a "liquid nose job," also known as a non-surgical nose job.
As the name suggests, this treatment is one way to enhance your nose without surgery and is capable of transforming your appearance in just 15 minutes. Rather than using a scalpel, a liquid nose job can temporarily reshape the nose through dermal filler injections.
Are you ready to enhance your nose without surgery? Here is everything you need to know about this popular non-invasive nose sculpting procedure making a splash on social media.
Non-Invasive Nose Sculpting
A liquid nose job is one way to enhance your nose without surgery and involves injecting facial fillers into the nose to alter its shape temporarily. This treatment has the ability to reshape the nose, making it look more symmetrical by smoothing visible humps, bumps, and dips. Dermal fillers can also modify the tip of the nose, making it more refined.
Hyaluronic acid fillers such as Restylane, Juvederm, and Voluma are used for this non-invasive procedure. A benefit of hyaluronic acid is its compatibility with the human body, so there is very little chance of rejection, making it a safe and effective choice if you are looking to enhance your nose without surgery.
An injectable nose job is an excellent option for improving small imperfections to enhance your nose without surgery. However, something to keep in mind with non-invasive nose sculpting is that the treatment doesn't make the nose smaller. In fact, a liquid nose job adds volume to your nose, which contours and corrects it. This makes the nose appear larger, repairing visible irregularities and depressions. Thus, an ideal candidate for this treatment is someone whose nose is on the smaller side.
The injectable nose job is a great alternative that offers several benefits for those looking to tweak their nose without surgery:
Improved facial profile
Corrects visible bumps and hollows on the nose
Lifts drooping of the nasal tip that occurs with age
Adds nose height and definition
Helps to straighten a crooked nose
The actual non-invasive nose sculpting procedure takes between 15 and 20 minutes with results that last on average about six months. For slightly longer results that last 6 to 8 months, a similar treatment is a nose thread lift in which absorbable PDO threads are inserted into the nose to achieve the desired height and projection of the nose.
Achieve The Nose You've Always Wanted
If you are unhappy with the shape of your nose, dermal fillers can help create the desired look you have always wanted! A liquid nose job can correct visible bumps and hallows while lifting a drooping nasal tip to enhance your nose without surgery.
At the National Laser Institute Medical Spa, we understand every patient is different which is why we customize a non-invasive nose sculpting treatment plan to achieve your skin care goals and desires. Before your treatment, one of our doctors or nurses will sit down with you and answer any question you may have, as well as determine the best course of treatment for you!
Call us at 1-800-851-0969 or click here to schedule your complimentary dermal fillers consultation today. Our dream team of aestheticians, doctors, and nurses look forward to assisting you on your journey to achieve the nose you have always wanted! Don't forget to check our monthly specials for even more anti-aging treatments!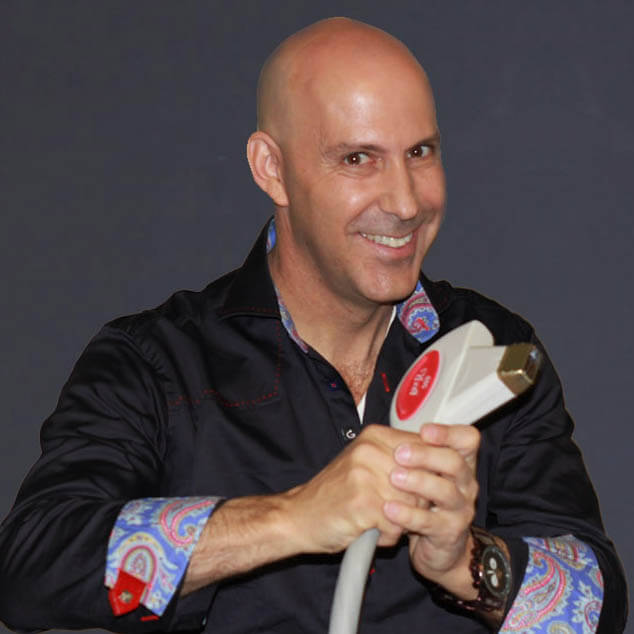 Louis Silberman
Louis J. Silberman is the CEO and Co-Founder of National Laser Institute, the pioneer of the medical aesthetics training industry and one of the largest educators in the country.