SkinMedica GlyPro System Product Review
The SkinMedica GlyPro system consists of 3 powerful products that will give you optimal anti aging results.  This simple system will revitalize your skin's texture and tone.  The GlyPro system can be used by all skin types and is gentle enough for sensitive skin.
All of the products in this line contain glycolic and salicylic acid to reduce the look of fine lines and wrinkles, and to promote natural skin turnover for smoother, softer skin.  The other common ingredient in this system is olive leaf extract: a potent antioxidant and soothing agent.
SkinMedica GlyPro Exfoliating Facial Cleanser
SkinMedica GlyPro Exfoliating Cleanser polishes the top layer of your skin to reveal fresh, young skin. You can use it 2 to 3 times per week. This product is also comprised of eco-friendly microbeads and Polyphenols also help improve skin hydration.
SkinMedica GlyPro Antioxidant Serum
SkinMedica GlyPro Antioxidant serum helps prevent free radical damage. You can use it once daily in the morning after cleansing your skin and before applying moisturizer and sunscreen.  It contains phenyl trimethicone which is a conditioning agent that builds a moisture barrier on your skin to soothe and reduce irritation that may occur from alpha-hydroxy acids.  This serum is rich in antioxidant extracts including aloe leaf, pomegranate, chamomile, green tea leaf, licorice root, and stevia leaf. It also contains an advanced moisture complex blend to keep your skin hydrated.
SkinMedica GlyPro Renewal Cream
The SkinMedica GlyPro Renewal Cream helps your skin retain moisture and encourages skin renewal and softness.  You can apply it to cleansed skin in the evening. This product contains Vitamin E which is a powerful antioxidant. It also contains mango butter and dipeptide, which is a potent peptide that diminishes the look of wrinkles and helps smooths your skin.  An advanced moisture complex is also contained in the renewal cream as well as antioxidants Superoxide Dismutase and Vitamin C.
SkinMedica GlyPro System products contain an alpha-hydroxy acid (AHA) that may increase your skin's sensitivity to the sun and the chance of sunburn. Use a sunscreen, wear protective clothing, and limit sun exposure while using this product for up to one week after use.
National Laser Institute Med Spa offers a variety of medical-grade skin rejuvenation products for radiant, glowing skin. Our retail products including SkinMedica as well as Rhonda Allison and EltaMD, go hand-in-hand with our advanced cosmetic laser, radiofrequency, and IPL services. To find out what product or service would be the best fit for your skin, call 800.574.8377 or click here and receive a free consultation with one of our expert anti aging specialists.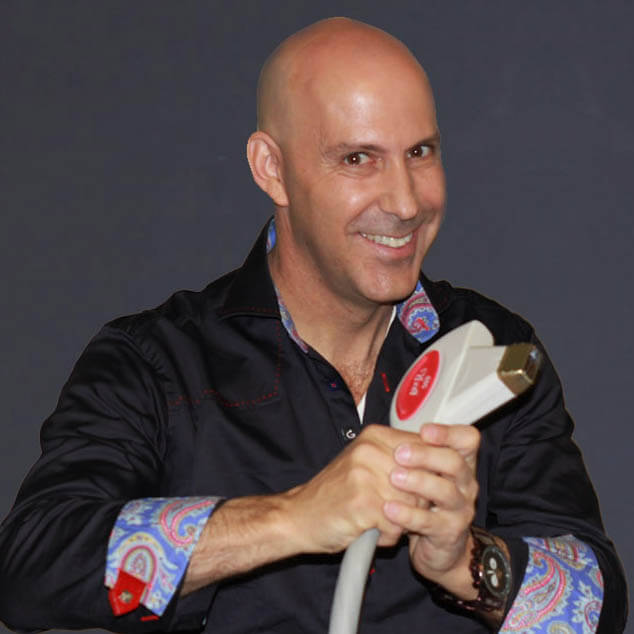 Louis Silberman
Louis J. Silberman is the CEO and Co-Founder of National Laser Institute, the pioneer of the medical aesthetics training industry and one of the largest educators in the country.