Facials Go Hi-Tech with Laser Facial Resurfacing Treatments!
Say goodbye to old school masks and clay facials and hello to the hi-tech world of laser facial treatments! Cosmetic laser facials have been taking the market by storm ever since the technology has proved to show outstanding results.
Cosmetic laser treatments are able to treat client's skin on the epidermal and dermal layers, whereas most masks and clay facials treat on the skin's surface levels. If the laser is able to reach deeper into your skin, it helps to rid impurities, old and dead skin cells, and rejuvenate your skin's appearance with longer-lasting and flawless results. Cosmetic laser technology is able to penetrate on a deeper level than masks, exfoliations, and other facials do. In fact, one of the most remarkable laser facial resurfacing treatments is the MicroLaserPeel!
How MicroLaserPeels Work
MicroLaserPeel laser resurfacing treatments work by using both microdermabrasion techniques combined with cosmetic laser and energy. When the cosmetic laser beam is targeted at your skin's surface, a very fine layer of skin is removed. This layer contains the dirt, pollution, dead skin cells, and other trapped impurities that need to be removed in order to rejuvenate your skin's skin cells. The overall results refreshens, reawakens, and revitalizes your skin's appearance.
What MicroLaserPeels Treat
Sun damage

Tone and texture

Fine line and wrinkles

Certain scarring

Unwanted pigment

Age spots

+ More!
Laser Facial Resurfacing at NLI Med Spa
For the latest and most advanced cosmetic laser treatments, including MicroLaserPeels, consider NLI Med Spa! We are the leader in the medical esthetics industry and have earned many outstanding reviews. To learn more about MicroLaserPeels or NLI Med Spa, please call 800.574.8377.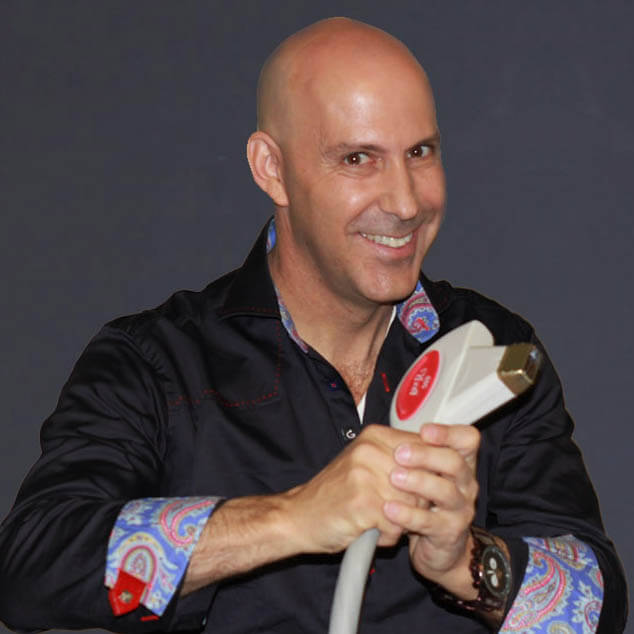 Louis Silberman
Louis J. Silberman is the CEO and Co-Founder of National Laser Institute, the pioneer of the medical aesthetics training industry and one of the largest educators in the country.