Laser Hair Removal Prevents Painful Ingrown Hairs
Ingrown hairs are such a huge pain to deal with and worse, they're actually really painful! Ingrown hairs are formed when coarse hair coils and curls, turning inward into the skin. This basically causes a swollen, red and inflamed bump on the skin that's very sensitive and hurts to touch.
Exfoliating your skin and keeping it moisturized are helpful when it comes to ingrown hairs, but the root of the problem is thick, coarse hair. Typically this kind of hair is thicker under the arms (where use of deodorant may also aid in causing these ingrown hairs) alongside the beard's neckline, and oftentimes on the arms or legs as well.
Laser hair removal helps put a stop to those painful ingrown hairs. Because laser hair removal is a series treatment, clients will need 8-10 to see flawless results. However, after each laser hair removal treatment you will see your hair growing finer and finer. When your hair is fine, it is less likely to cause those pesky ingrown hairs. Eventually you can rid all your unwanted hair to put a stop to ingrown hairs in spots they like to occupy the most!
How Laser Hair Removal Works
Laser hair removal works by using a safe and effective laser hair removal device that emits light and energy into your skin. That energy is absorbed by your hair follicles within your skin, which kills it at the root and prevents unwanted hair from growing back.
Areas Laser Hair Removal Treats
Underarms

Legs

Beard and neckline

Upper lip

Arms

Bikini and Brazilian

Back

Chest

+ More!
Laser Hair Removal at NLI Med Spa
Laser hair removal at NLI Med Spa Dallas is one of our most popular cosmetic laser treatments! Your laser hair removal service is provided by one of our expert laser technicians within our luxury medical spa setting. NLI Med Spa has been around for years and has earned many outstanding reviews. To learn more about laser hair removal in Dallas or NLI Med Spa, please call 214.252.7800.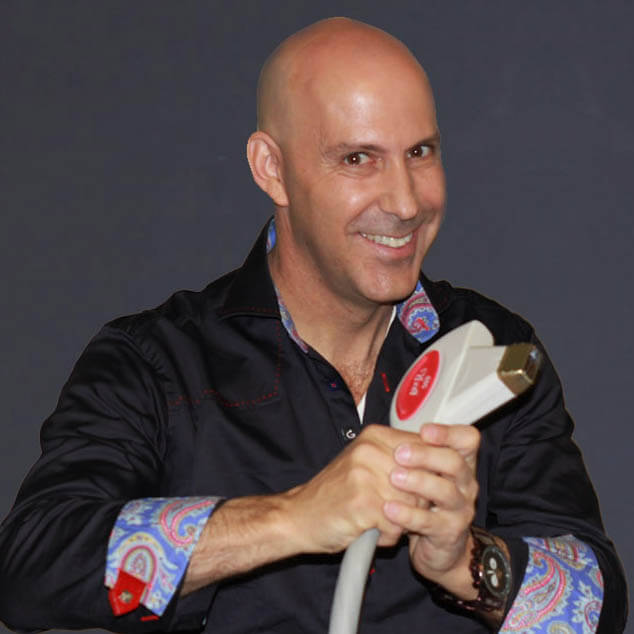 Louis Silberman
Louis J. Silberman is the CEO and Co-Founder of National Laser Institute, the pioneer of the medical aesthetics training industry and one of the largest educators in the country.