Fall Makeup Trend – Get Ready for Barely There Makeup Using Light Micro Laser Peel
Fall makeup looks traditionally favor a heavy berry, wine, and chocolate color scheme.  But a fresh, natural, barely-there face always looks the best no matter what time of the year it is.
The key to looking great with the barely-there look is great skin.  Skin that has small pores, even pigmentation, consistent tone, plumped collagen and a lack of wrinkles is the very epitome of beautiful.  If you have a few areas you need to beautify, at National Laser Institute Med Spa we have the treatments to get you there.
Fall Makeup Trend – Get Ready for Barely There Makeup Using Light Micro Laser Peel
One of the best treatments we can recommend that will solve surface and below-surface issues is our Light Micro Laser Peel.  If you have tired, lackluster skin, the Light Micro Laser Peel will give you the youthful, vibrant, healthy looking skin you crave.  Your wrinkles will be reduced and the color of your skin will be more even.  As your skin heals fresh cells will grow and the treated area will be resurfaced. You will have dramatic results in just one treatment with minimal downtime.
The Light Micro Laser Peel provides advanced toning and tightening along with an overall improvement in skin texture.  Mild wrinkles, scars, keratosis, sun damage and freckles, as well as pigment irregularities will be dramatically improved.
A Light Micro Laser Peel removes a thin layer of damaged skin to improve texture and to have younger looking skin.  The Light Micro Laser Peel beam is passed over your skin to remove the top layer, eliminating damaged, lackluster skin.  
Your skin will be pink and possibly red for 3-5 days post-treatment. Generally one treatment is enough to see dramatic results depending on the texture of your skin.  At the National Laser Institute Med Spa our Light Micro Laser Peel starts at only $320 per area.  
National Laser Institute is the premier anti-aging academy in North America.  We train physicians and nurses from all over the world in revolutionary medical aesthetic technologies including laser, IPL, and cosmetic injectable treatments.  You can trust our certified physicians, nurses, aestheticians and laser technicians to create your dream results using the Gold Standard in innovative aesthetic techniques.
Become a beauty insider and reserve your appointment now!  Call 800-574-8377 or click here for your complimentary consultation with one of our anti aging experts.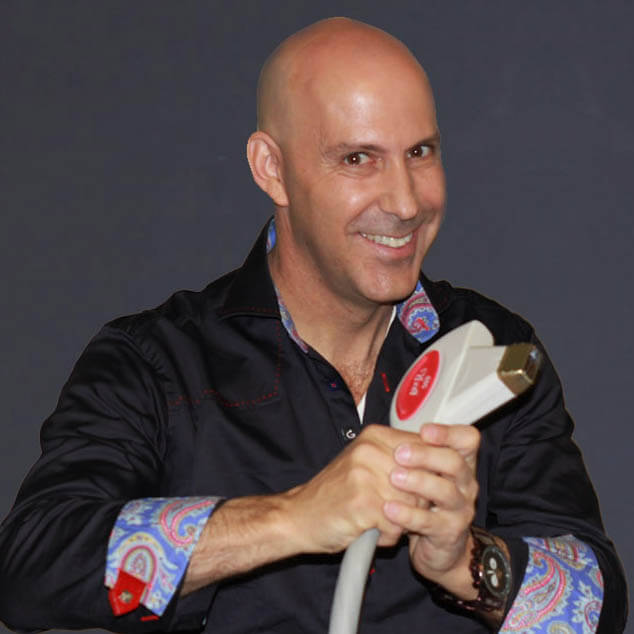 Louis Silberman
Louis J. Silberman is the CEO and Co-Founder of National Laser Institute, the pioneer of the medical aesthetics training industry and one of the largest educators in the country.