Flaunt Flawless Legs with Cellulite Reduction Treatments
Many Hollywood celebrities have been gushing about state-of-the-art cellulite reduction treatments, including Kim Kardashian! Because we are such a fast-paced society, many people want treatments that show effective and quick results. No one has time to wait around to see if those cream treatments are going to work after a whole year! This is one of the reasons why we proudly offer cellulite reduction treatments at a fraction of the retail cost.
How Does Cellulite Reduction Work?
We offer cellulite reduction treatments using VelaShape™, an advanced radiofrequency treatment. It's an effective and quick procedure that uses a combination of heat, mechanical massage, radiofrequency technology, infrared light energy, and a gentle vacuum suction.
The VelaShape device is placed on the area being treated and then rolled back and forth in slow motions. Clients have said that this is a painless treatment, and that it feels more like a heated massage than anything. However, VelaShape™ is working at smoothing the skin, promoting lymphatic drainage of stored fat cells and chambers.
You can watch this VelaShape™ video to see how the treatment is performed!
Cellulite Reduction Price
We offer cellulite reduction treatments at a fraction of the retail price! You can receive your treatment starting at just $125. You'll be treated by professionally trained laser technicians and can rest assured you'll get the best quality possible.
National Laser Institute has been around for years, earning an A+ rating at the BBB as well as many positive client reviews.
To learn more about National Laser Institute Medical Spa or cellulite reduction treatments, please call 480.290.7333 for our Scottsdale location or 214.252.7800 for our Dallas location.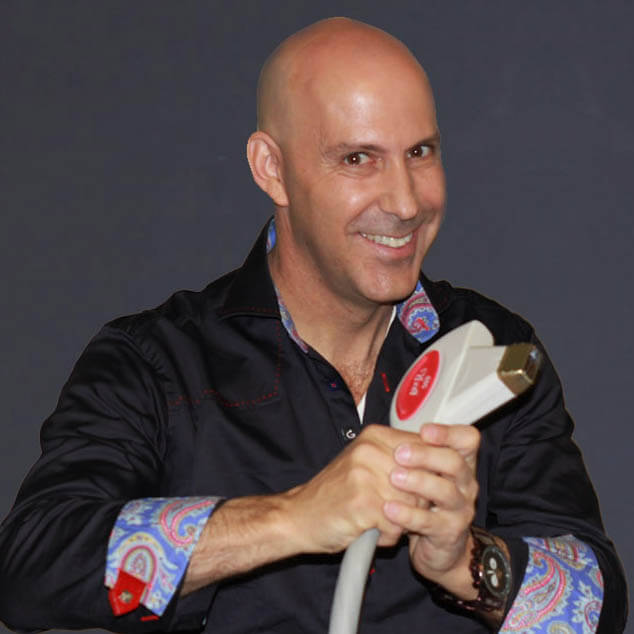 Louis Silberman
Louis J. Silberman is the CEO and Co-Founder of National Laser Institute, the pioneer of the medical aesthetics training industry and one of the largest educators in the country.