Get Sexy, Smooth Skin Just in Time for Summer with Laser Hair Removal Treatments!
Many people have already heard of laser hair removal, but not too many know how it works. Laser hair removal is an effective and quick process that uses a cosmetic laser to target the dark pigment of your hair follicle. Once the laser fires, it specifically destroys the hair at its root, preventing it from growing back.
Depending on the area you'd like treated, it can take anywhere from 10-45 minutes, which is the perfect lunchtime treatment. There's no downtime. Clients have said that the laser feels like a tiny pinch, but virtually painless. Many choose laser hair removal because it's a permanent way to rid unwanted hair while saving time and money on shaving and waxing supplies.
Since summer is here, many people have abandoned jeans for shorts and long sleeves for tanks or dresses. To prevent unattractive stubble from popping up throughout the day, laser hair removal treatments are one of the premiere choices for many people. There are tons of benefits to this simple treatment, including:
• Less time spent shaving, waxing, plucking.
• No more dark and rough stubble
• Can receive laser hair removal almost anywhere on the body
• Virtually painless way to rid unwanted hair
• Affordable way to get the smooth skin you desire
National Laser Institute's med spa offers laser hair removal treatments at a fraction of the retail price! Starting at just $50, you can receive your own laser hair removal treatment with a trained laser technician.
National Laser Institute is the leader in the medical aesthetics industry and has been around for years, earning an A+ rating at the BBB as well as a number of starred reviews. Those who are searching for laser hair removal in Dallas or Phoenix can receive treatments in either location.
To learn more about laser hair removal treatments or National Laser Institute, please call 480.290.7333 for our Scottsdale, AZ location or 214.252.7800 for our Dallas, TX location.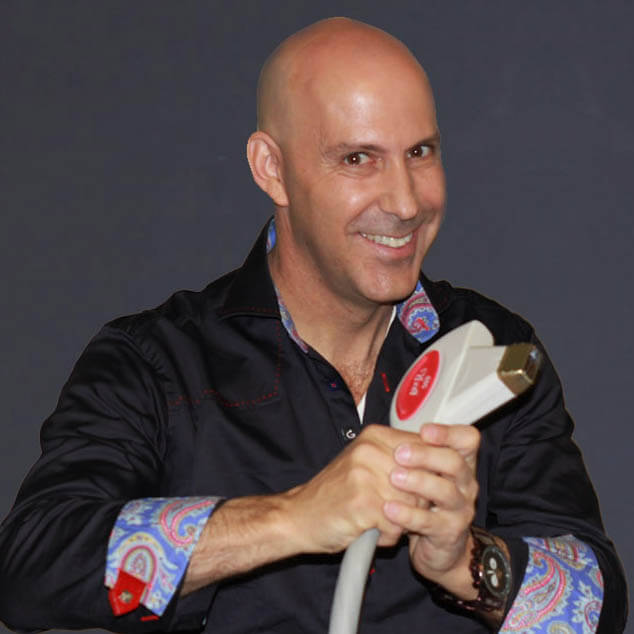 Louis Silberman
Louis J. Silberman is the CEO and Co-Founder of National Laser Institute, the pioneer of the medical aesthetics training industry and one of the largest educators in the country.