Laser Treatment for Wrinkles
Wrinkles are one of the biggest skin concerns for most people. They form from sun damage, loss of collagen, and aging skin. Because wrinkles are a huge beauty concern, many people have sought after creams and potions to receive desirable results. However, there's actually a laser treatment for wrinkles that works faster and deeper than any creams could. It's a simple process called Fractional laser treatment and it works wonders for skin lines and wrinkles.
Fractional laser treatments works by using a cosmetic laser to form microscopic sections into the skin. This helps removes dead or damaged skin while working deeper to help stimulate collagen. It also helps even out skin tone and texture, giving clients a more youthful appearance.
There are many benefits to fractional laser treatments. For one, you see results within a few days. It's not damaging to the skin, great for many skin types, and is able to help you achieve some of your most aggressive skin concerns when it comes to diminishing signs of aging and wrinkles.
Fractional laser treatments also help improve:
• Pore size
• Crows feet
• Dull skin
• Irregular tones and textures
• Acne scars
• Chicken pox scars
• Stretch marks
• Fine lines and wrinkles
The Fraxel, a type of fractional laser, has been approved by the American Food and Drug Administration (FDA). It has clearance and safety for performing corrections on soft tissue coagulation, acne scarring, age and sun spots, irregular skin pigmentation, melasma, and crows feet.
This laser treatment for wrinkles doesn't take very long–10-30 minutes–and doesn't require any downtime, so you don't have to worry about requesting days off to recover. The beauty of non-surgical cosmetic laser treatments is that they are almost always relatively quick and easy processes that give desirable results!
We offer fractional laser treatments at a fraction of the retail price! National Laser Institute's medical spa is a high end facility that's dedicated to giving clients the best experiences and treatments possible. Trained laser technicians work with clients to give them results and an improved sense of self-image. Likewise, National Laser Institute has earned an A+ rating at the BBB as well as a number of starred reviews.
To learn more about laser treatments for wrinkles or National Laser Institute, please call 480.290.7333 for our Scottsdale, AZ location or 214.252.7800 for our Dallas, TX location.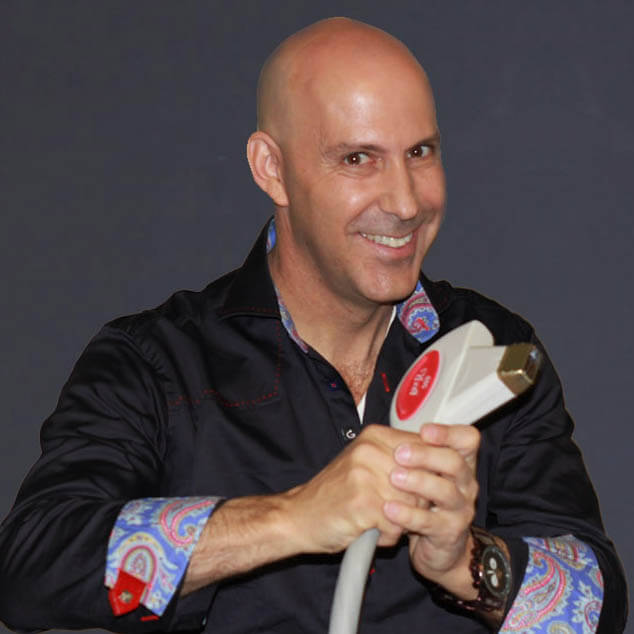 Louis Silberman
Louis J. Silberman is the CEO and Co-Founder of National Laser Institute, the pioneer of the medical aesthetics training industry and one of the largest educators in the country.