Gossip Central: Did Nicki Minaj Have RBF?
Did Nicki Minaj, 32, throw shade on Jennifer Lopez at the 2015 American Music Awards? Based on her stone-faced reaction, a.k.a., RBF, when she saw JLo covering her hit "Anaconda" it appears she was upset.  Some perceive the topic of RBF to be inappropriate, but it is real, and it affects people everywhere.  In fact, RBF has been featured recently in the high-profile publication, The New York Times.
Gossip Central: Did Nicki Minaj Have RBF?
JLo, 46, hosted the 2015 AMAs and started the evening off with an epic dance routine to the baseline of Minaj's "Anaconda" anthem as a tribute compilation of the hottest songs of 2015. Minaj did not appear to feel the love – either she was truly upset, or she was caught with RBF or "Resting Bitch Face", as Us Weekly claims.  
Since then, Minaj has clarified that she was not intentionally throwing shade in JLo's direction. The RBF was misinterpreted by all parties involved.  In fact, we have a feeling Minaj gave the look for  dramatic effect with a dash of good humor. 
Misunderstandings are a common side-effect of RBF.  People assume you are upset when you really are not!  If you suffer from RBF and are tired of having to explain your facial expression, we invite you to the National Laser Institute Med Spa.  
Over time, gravity can take it's toll and will actually contribute to RBF.  The corners of our mouths droop, and we can look grumpy. We also get frown lines in between our eyebrows as we age, so we appear angry even when we are not.  
The solution for RBF includes Botox and fillers to lift and plump the dreary, sad, angry look of old age from your face so you can look as good as you feel!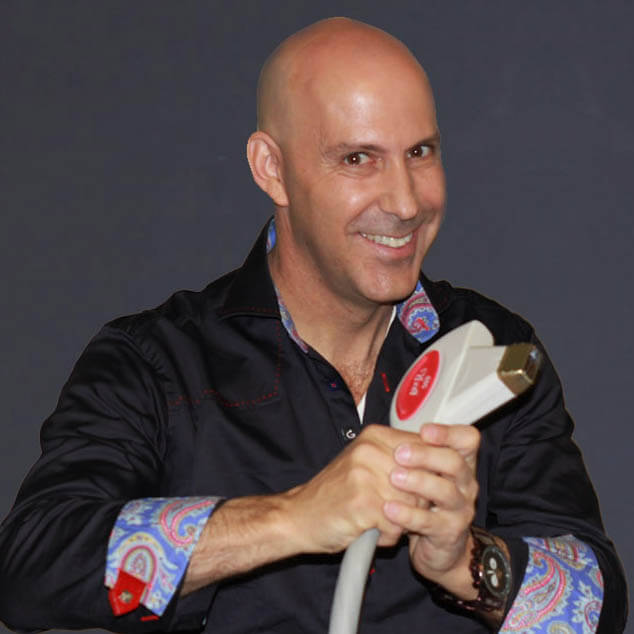 Louis Silberman
Louis J. Silberman is the CEO and Co-Founder of National Laser Institute, the pioneer of the medical aesthetics training industry and one of the largest educators in the country.