Sculpt Problem Areas With CoolSculpting

Sculpt Problem Areas With CoolSculpting
Are you ready to say goodbye to stubborn fat and sculpt problem areas with CoolSculpting? By now you may have heard about the non-surgical body sculpting treatment that is taking the world by storm!
CoolSculpting is a non-surgical, FDA approved treatment that uses controlled cooling to freeze your fat. The results are long-lasting since the fat cells are specifically targeted and frozen, causing them to crystallize, die and then leave the body naturally. It's time to experience fat removal without surgery and see first-hand what everyone is raving about!
Fat Removal Without Surgery
CoolSculpting is a non-surgical fat reduction procedure that can help you sculpt problem areas that aren't responsive to diet and exercise. Using a process called cryolipolysis, CoolSculpting gently cools unwanted fat cells which are gradually eliminated by the body's natural processes, revealing a more sculpted you.
After just one session, you'll notice gradual fat reduction that will continue for the next six months. The best results,  however, are typically seen two to three months after treatment since it takes time for the fat cells to eliminate themselves from the body naturally. Over time, you'll experience long-term results in the treated areas.
While the mid-section is the most popular area for fat removal without surgery, several CoolSculpting applicators can treat smaller areas of the body. The CoolMini, for example, targets submental fat under the chin as well as bra bulge. If you're looking to target your underarms or banana roll, the CoolPetite applicator will do the trick!
Keep in mind that fat removal without surgery is not a cure for weight loss. It's merely a tool to help enhance the results from diet and exercise. Your skin care specialist will recommend a CoolSculpting treatment if you are within several pounds of your target weight.
The Benefits of Fat Freezing Technology
If you're looking to freeze your fat non-surgically, CoolSculpting is an effective treatment option. Men and women can experience several benefits in their quest to improve the overall appearance of their body without invasive surgery. Here are just a few of the CoolSculpting benefits you can expect to experience:
Permanent fat reduction
Non-invasive fat removal
Minimal discomfort
No downtime
Natural-looking results
A boost in self-confidence
Sculpt Problem Areas With CoolSculpting
Are you looking for a way to remove fat without surgery? You can now sculpt problem areas with CoolSculpting! A non-surgical option to liposuction, CoolSculpting can eliminate unwanted fat cells to help you accomplish your body contouring goals.
CoolSculpting is the only FDA-approved method of fat removal without surgery that utilizes cryolipolysis to get rid of unwanted fat from areas such as the abdomen, upper arms and love handles.
Since the number of CoolSculpting treatments needed varies depending on your desired goals, the National Laser Institute Medical Spa invites you to schedule a complimentary consultation with our CoolSculpting Specialist who will provide you with a customized treatment plan to meet your skin care goals and desires.
Today is the day to sculpt problem areas with CoolSculpting and achieve the body you have always wanted. We encourage you to call 1-800-851-0969 to schedule your free consultation or click here to reserve your spot online. Also, don't forget to ask about our monthly specials for even more anti-aging treatments!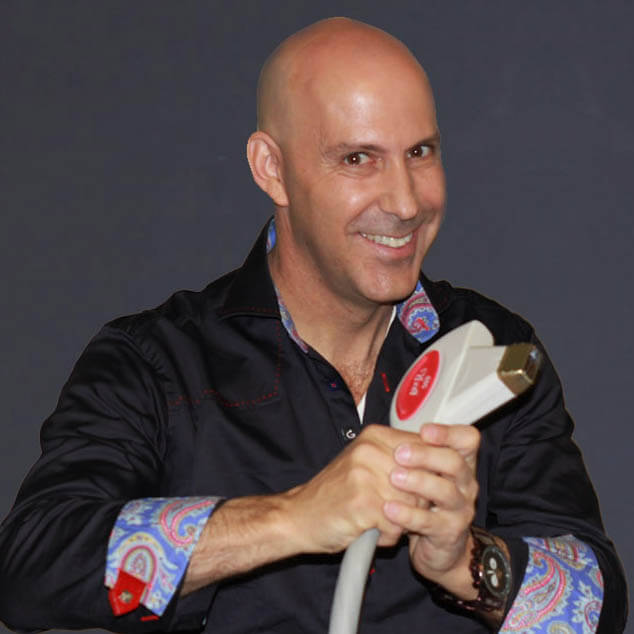 Louis Silberman
Louis J. Silberman is the CEO and Co-Founder of National Laser Institute, the pioneer of the medical aesthetics training industry and one of the largest educators in the country.