Injectables Before or After Laser Treatment?
It can be confusing to know what the best order is to schedule your injectables and laser treatments. Timing is always an issue when rejuvenating the face with these products. It is controversial whether or not the heat from lasers and devices accelerate the breakdown of fillers. To understand the relationship between laser treatments and injectables, let's take a look at how injectables and lasers work independently from one another.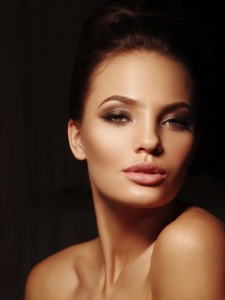 How Do Injectables Work?
Injectables rejuvenate the youthful look of plumper skin by relaxing wrinkles and folds as volume and fullness are restored. Botox and Dysport are comprised of Botulinum toxin. These injectables treat laugh lines and nasolabial folds, relax deep frown lines and forehead creases, soften crow's feet, lift drooping eyebrows, plump lips, correct facial asymmetries, and more. 
Dermal fillers plump thin lips, relax expression lines around the mouth, lift the apples of the cheeks, and balance facial asymmetry. The types of cosmetic fillers vary by their chemical composition, degree of gel thickness, and duration of effectiveness. The most popular dermal fillers are comprised of hyaluronic acid and calcium hydroxylapatite. The dermal filler material which is used depends on the areas that are being injected. The right material must be used with the appropriate application.
Hyaluronic acid is injected into the extracellular matrix beneath your skin. When injected properly, hyaluronic acid cosmetic fillers support and boost tissue volume. The thicker the cosmetic filler, the deeper it is placed into your skin, which yields longer lasting results. For example, a thick hyaluronic acid filler like Voluma is placed deep into the cheekbone area and can last up to two years.  In contrast, a thinner hyaluronic acid filler like Restylane is injected in your skin and into the thinner tissues of your face like your lips. Because of its thinner viscosity, Restylane is metabolized within a year, with most results lasting between four and six months.
How Do Lasers Work?
To understand how laser treatments for the skin work, we need to look at the types of laser treatments that are available. There are three types of laser treatments for the skin: ablative, non-ablative, and hybrid.
The Ablative Laser
Ablative lasers are used for skin resurfacing to correct deep acne scars and diminish wrinkles. The ablative laser actually vaporizes the surface layer of the skin.  While the initial side effects include red, raw, and oozing skin, the dramatic results are worth it. This laser resurfacing treatment is designed to remove surface-level and moderate to deep lines and wrinkles on your face, hands, neck, or chest.
The Non-Ablative Laser
Unlike ablative lasers, which remove the top layer of skin and part of the sub-layer, non-ablative fractional lasers keep the outer layer of skin in place. This type of laser works by sending thousands of microscopic laser beams making microscopic punctures in your skin, without affecting the surrounding tissue. By treating a portion of the surface of the skin, healing and recovery are faster with few risks. The purpose of the non-ablative laser is to stimulate collagen production beneath the skin.
The Hybrid Laser
Ablative and non-ablative lasers may not always be effective because the treatment can be either too shallow or too deep. A hybrid laser targets just the right depth to restore a youthful, luminous glow. The hybrid laser gives us the best of both non-ablative and ablative wavelengths. We can accurately dial in the precise treatment necessary for your skin type with amazing results. The hybrid laser will erase pigmentation, scars, wrinkles, and stretch marks on the quick-healing top layer of your skin with the ablative setting. It will also improve the tone and texture of your skin by boosting collagen production with the non-ablative setting. In summary, we can achieve the same benefits of an ablative and non-ablative laser in one treatment with the sublative setting.
Plans for Injectables and Laser Treatments
Plan A: Before
Medical aesthetics providers who believe that it's best to have Botox in place a week before any laser work will prescribe a plan to administer your injectables before your laser treatment. This plan allows the provider to assess and treat your skin as it appears when rested. The reasoning is to keep the muscles that cause the skin to wrinkle 'at rest' during the laser skin resurfacing. This allows the new collagen to form as a result of the laser treatments, without the muscle forces acting on the skin, which causes the skin to wrinkle.
Laser treatments likely do not go deep enough to impact fillers. The only exception is Belotero, which is the most superficially placed filler for fine lines. After the laser treatment is complete, the client is evaluated for fillers to complete the overall result, and to maintain their youthful enhancement, along with a good at home anti-aging skin care regimen.
Plan B: After
Having injectables administered after you complete your laser treatment is the method of choice for some medical aesthetics providers. This school of thought is to wait one to two weeks after fillers are injected before having laser or other treatments that drive heat into the skin that may compromise the injectables. Radiofrequency and ultrasound devices for skin tightening deliver heat more deeply into the skin than laser treatments, so in this case, it's best to wait two weeks after filler placement before undergoing these treatments.
Also, the laser treatment would be expected to give some improvement and diminish the amount or location of filling injections needed. A laser treatment can change the contour of the face as collagen is stimulated; therefore, it can be best to judge the volume and location of filler placement after laser treatment. However, Botox injections should not immediately follow any procedure that causes skin swelling, or it may not stay in its intended position.
Plan C: Before & After Are Fine But Wait 2 Weeks
As we described earlier, lasers create a controlled wound on the surface of your skin, beneath your skin, or both, depending on the laser used. While Botox and dermal fillers can usually be administered at the same time as laser treatments, the potential swelling after a laser procedure has the potential to move the freshly injected product, whether it be filler or Botox out of position.  
If you are going to have injectables first, then you should wait at least two weeks for the skin to heal before getting a laser treatment. Conversely, if you decide to have your laser treatment first, then you can have your injections two weeks later at your post-laser check-up.
Ideally, Botox should be injected at least two weeks before laser treatment, so the new collagen is remodeled into smooth skin.  Laser treatments do not "melt" fillers so they can be injected two weeks before laser or at least two weeks after the laser treatment once the skin has healed.
Which Plan Is Best?
In clinical studies, there was no difference which is done first, lasers or fillers. But what does matter is the amount of time in between injectables and laser treatments. It's best to wait at least two weeks after getting Botox or dermal filler injections and vice versa.
The National Laser Institute Med Spa has been a part of the premier anti-aging academy, the National Laser Institute, in North America for over a decade. Since 2004, we have trained students from around the planet in revolutionary medical aesthetic technologies, including laser, IPL, and cosmetic injectable treatments. At the National Laser Institute Med Spa, you can get your treatments from the experts that train doctors, nurses, and laser techs who fly in from across the globe including Dubai, Beverly Hills, Paris, New York, and London.
"I always have an excellent experience with the trainers teaching and mentoring their professional students. I've had multiple skin care treatments completed over the last few years, such as photofacials, micro laser peel, two different chemical facial peels, Botox and teeth whitening! NLI has always been diligent to ensure my skincare safety was always first, but thoroughly reviewing my medical history and skincare regime, so that I didn't overlap too soon on services. They really care about their clients and truly uphold a strong work ethic regarding client care and safety. I have always recommended the National Laser Institute to coworkers, family and friends for skincare and other spa care needs. I value this company and truly enjoy being a part of their training program, because I love skincare and they are definitely at the forefront of providing the latest laser and related skin care techniques." Scottsdale National Laser Institute Client
We've got the insider secret on how you can look your best and achieve a lasting return on your investment. We invite you to experience our customized luxury treatments without paying luxury prices. You can visit our training institute for deeply discounted rates on treatments. Or you can receive your treatments privately in our med spa by the experts that teach doctors, nurses, and laser techs how to perform laser and injectable treatments.
We will assess your face for loss of volume and the level of severity of any sagging skin. If you are a candidate for dermal fillers with mild to moderate tissue descent, we can instantly restore lost facial volume resulting in an immediate lift in loose skin. We will also assess the severity of any deep wrinkles and fine lines and relax the muscles that create wrinkles giving you smoother skin.  
Call us at 1-800-851-0969 or click here for your complimentary anti-aging rejuvenation consultation at the National Laser Institute Med Spa. We look forward to working together with you to help you achieve the skin of your dreams so you can look your best and feel great again!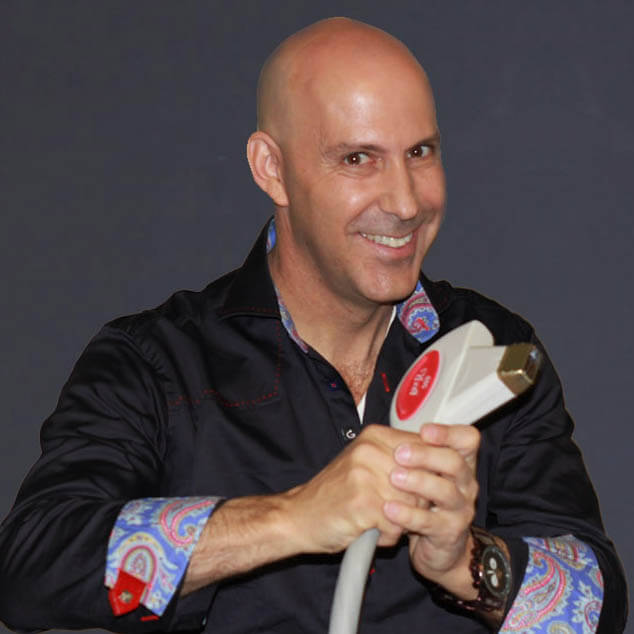 Louis Silberman
Louis J. Silberman is the CEO and Co-Founder of National Laser Institute, the pioneer of the medical aesthetics training industry and one of the largest educators in the country.