Voluma For Cheeks
What's your secret? Keep them guessing with the perfect dermal filler regimen using Voluma for cheeks. Voluma XC adds volume to the cheek area to restore contour to the mid-face for a more youthful appearance providing a subtle lift for up to 2 years. No other filler on the market lasts this long. It consists of individual chains of hyaluronic acid which are bound or 'cross-linked' together, transforming the liquid hyaluronic acid into a soft gel.
Here's what one of our clients is saying about how getting Voluma for cheeks is her best kept secret to looking 10 years younger!
"I had my haircut the other day. A friend couldn't believe how good it looked.  He said, "It took 10 years off of you!"  But what he didn't know is that I also just had Voluma.  I smiled to myself.  No one knows what it is, but I look 10 years younger. And it's not because of my haircut!"
Keep Them Guessing With Voluma For Cheeks!
Voluma for cheeks reverses gravity by lifting your skin.  Say goodbye to jowls and hello to a familiar face from your past. Voluma is intended for deeper injections and an expert injection specialist can reshape and define your mid-face to your preference resulting in a subtle lift.
"The results were instantaneous.  When I looked in the mirror it was like I was being greeted by a long lost friend.  It was my face from 10 years ago! It took some time to get used to seeing that face again. It's the best gift I have ever given to myself.  Why age when I don't have to?  Now I look as young as I feel.  If Voluma for cheeks was around 10 years ago, I would have started using it then as a preventative measure. But now, I am a loyal Voluma user and will be back every 2 years to maintain my look," says Susan.
If you want to look in the mirror and reclaim your youthful face from a decade ago, call the experts at the National Laser Institute Med Spa. The best part is, no one will know how you look so refreshed. We invite you to start your journey of turning back time.  Why not keep them guessing with Voluma for cheeks?
The National Laser Institute Med Spa is known for our gold standard of education in the cosmetic laser and medical aesthetics industry. Why? Because we train the top physicians, dermatologists, plastic surgeons, aesthetic nurses, certified laser technicians, and skincare specialists from around the world.
It's never too late to invest in your skin. We invite you to look younger with Voluma XC. Take advantage of your complimentary anti aging rejuvenation consultation at the National Laser Institute Med Spa. During your consultation, we will assess your face for loss of volume and the level of severity of any sagging skin. If you are a candidate for Voluma XC with mild to moderate tissue descent, we can instantly restore lost facial volume resulting in an immediate lift in loose skin.
Our dream team of doctors, nurses, aestheticians and laser techs are ready to work together with you to achieve your dream results with Voluma for cheeks. Please call us at 800-851-0969 or click here to schedule your complimentary consultation now.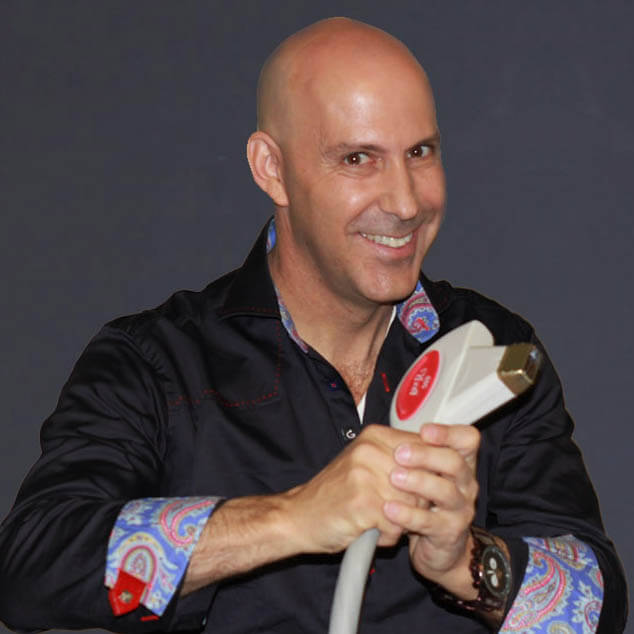 Louis Silberman
Louis J. Silberman is the CEO and Co-Founder of National Laser Institute, the pioneer of the medical aesthetics training industry and one of the largest educators in the country.