Sclerotherapy for Spider Veins

Sclerotherapy for Spider Veins
Do your spider veins have you avoiding all types of apparel that show off your legs? In the hotter months and warmer climates, not wanting to wear shorts, skirts, or even swimsuits can be brutal. Sclerotherapy for spider veins is a treatment that has you feeling confident enough to walk the walk in any choice of clothing.
Spider vein removal, also known as sclerotherapy, is a safe and effective procedure that requires no anesthesia, hospitalization, or incisions. This minimally invasive treatment eliminates bothersome spider and varicose veins. Removing those little red and blue webs can have a significant impact on you and your quality of life. See how a sclerotherapy treatment can help your legs achieve a smoother, healthier appearance.
What is Sclerotherapy?
Sclerotherapy is a cosmetic treatment in which a saline-based solution is injected directly into the vein, causing it to scar and collapse, forcing blood to reroute through healthier veins. The treated vein is reabsorbed into local tissue and eventually fades over time.
The gold standard in spider vein treatment, sclerotherapy can address spider veins that develop on your legs and feet. The affected veins are red, purple, or blue and appear in a spider- or web-like pattern. Other areas sclerotherapy can be used in include the thighs, face, and calves.
Depending on the severity of the condition, a sclerotherapy treatment can take anywhere from 15 minutes to an hour. For optimal results, one to five sessions will be recommended to eliminate the appearance of unsightly veins.
The treatment is relatively quick, generally painless, and involves minimal downtime. Almost immediately, you can return to your daily routine. It is advised that you wear compression socks to aid in the recovery process and healing time as well as refrain from taking any blood thinning medications.
Benefits of Sclerotherapy
Sclerotherapy is a simple procedure that is highly effective in reducing or eliminating unsightly varicose veins or spider veins. Most patients are happy with the results and experience an immediate boost in self-esteem. Other sclerotherapy benefits include:
Improved leg appearance. This is the most obvious benefit of sclerotherapy because you no longer have to deal with blue and bulging veins. Your legs will have a smoother and healthier appearance.
More confidence. If you avoided wearing shorts or dresses because of spider veins, you can look forward to wearing your favorite outfits after your sclerotherapy treatment.
Pain relief. Sclerotherapy relieves the pain and aching that can accompany varicose veins in your legs.
Safe. Sclerotherapy is non-surgical and requires no cutting or removing of skin or tissue. This anti-aging procedure can be done with a few, if any, complications or side effects.
Say Goodbye To Unsightly Veins
If you're ready to say goodbye to unsightly veins, it's time to consider the gold standard in spider vein removal. Sclerotherapy is an effective way to remove those networks of blue and red lines once and for all.
Before your sclerotherapy treatment, National Laser Institute Medical Spa invites you to schedule a no-obligation consultation to learn more about sclerotherapy for spider veins. One of our highly trained physicians and nurses will meet with you and create a customized treatment plan to meet all of your skin care wants, goals, and desires.
Our phenomenal medical dream team will assist you in answering any further questions you may have about this treatment. Give us a call at 800-851-0969 or click here to schedule your free consultation online. Don't forget to ask about our monthly specials for even more anti-aging services.
SaveSaveSaveSaveSaveSave
SaveSave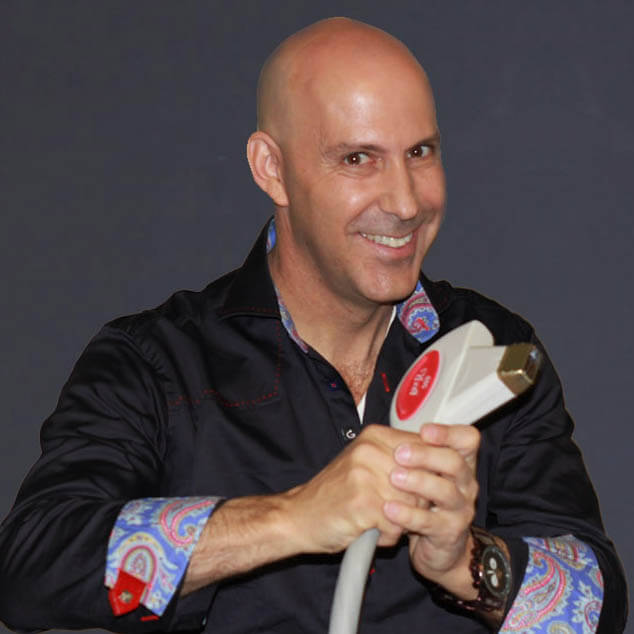 Louis Silberman
Louis J. Silberman is the CEO and Co-Founder of National Laser Institute, the pioneer of the medical aesthetics training industry and one of the largest educators in the country.