Knowing the Difference in Dermal Fillers and Botox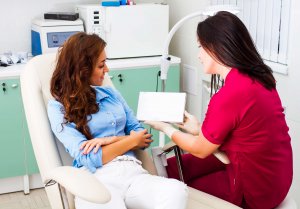 Knowing the difference in Dermal filler and Botox is step one in identifying and understanding your injectable treatment options. Both Botox and Dermal Filler cosmetic injections are used to successfully treat problem areas primarily on the face and neck. Although consulting a professional for information before choosing the best care plan for your individual needs is ideal, it is great for patients to have knowledge of what their available options are beforehand.
So, what are Injectable Cosmetics?
There are many advantages to choosing one, or both, procedures and it's important to know what differentiates the two. Injectable cosmetic treatments need to be done in a professional setting. They are specifically designed to treat fine lines, wrinkles, and plumping of the lips and cheeks. Both treatments can offer clients great results. They help to reduce the process and signs of aging and should only be performed by medical professionals.
What does Dermal Filler and Botox have in common?
Botox and Dermal filler injections are popular and widely offered treatments. Both are non-invasive, non-surgical, and require no downtime after your procedure. They are successful and effective at treating different problem areas as Botox and Dermal fillers enhance the appearance of your skin during one quick appointment. These treatments are most effective and see fewer side effects when performed on healthy individuals. It is important to note that both treatment options require follow-up appointments to maximize results and maintain the anti-aging process. Botox typically needs treatment every 3-4 months. Although depending on your metabolism can last 4-6 months. While Dermal fillers typically need treatment every 6-12 months.
Both come with their own advantages and possible side effects and risks. It's important to fully understand your options as a patient. Know the risks and side effects before you receive treatment!
Can I receive both Botox and Filler Injections?
Yes! Dermal fillers and Botox injectables can be done on the same day during the same appointment. Interested in a photo facial or laser hair removal as well? Talk to your service provider ahead of time to discuss your options because many less aggressive treatments can be performed at the same time as your injectable appointment.
What is Botox and What Can it Treat?
Botox is an injectable brand name of botulinum neurotoxin that temporarily smoothes skin and reduces the appearance of wrinkles and fine lines caused by smiling, frowning, squinting, or other facial expressions. By injecting problem areas, Botox blocks the muscles from contracting which causes them to relax and soften. Common problem areas treated with Botox injections are forehead lines, in between eyebrows, crow's feet, and frown lines. When these lines and wrinkles become more significant over time, Botox is a great non-surgical anti-aging option. The process itself takes minutes and results can take up to two weeks to show their full effect but some can see small results as soon as two days. Only available in a doctor's office, there is an added bonus aside from cosmetic benefits. Botox is used to treat migraines and other medical conditions.
Is Botox Effective?
The short answer is, yes! Botox can be an extremely effective procedure for most men and women. Reducing the risks and likelihood of side effects, Botox is most effective when performed on healthy individuals. Botox is not effective on deep lines and wrinkles caused by loss of plumpness or sagging in the skin, commonly found in the cheeks and neck. In fewer than 1% of people, treatments may fail to work due to antibodies that fight the toxin Botox contains.
Side Effects of Botox:
Side effects from Botox injections are typically short-lived and severe side effects are very rare. It is always important to talk to your service provider about potential risks before any cosmetic treatment.
Pain, bruising or redness at the injection site
Eyelid or brow drooping
Eye redness and irritation
Headaches
Hives, rashes, or itching
Trouble swallowing, speaking, or breathing
Blurry vision
Dry mouth
Flu-like symptoms
Nausea
Botox isn't recommended if you:
Are nursing or pregnant
Have weak facial muscles
Currently have skin issues
Have neuromuscular diseases
What is Dermal Filler and What Can it Treat?
Dermal fillers are an injectable gel-like substance that is most commonly used to plump the lips, smooth lines, soften deep creases, and restore lost volume by enhancing facial contouring in your cheeks. Often a more significant investment than Botox, Dermal fillers come in a variety of injectable types. Commonly containing hyaluronic acid, Dermal fillers can also include substances like collagen, calcium hydroxylapatite, and more. All filler types work to fill deep wrinkles and plump the skin in the injected site and are a great non-surgical option for treatment. The treatment itself only takes minutes with results often showing immediately! As with Botox, Dermal filler can take up to four weeks to show full results. Keeping in mind certain filler types are more conducive to longer-lasting effects. It's important to talk to your health care provider to know which option is best for your care plan when choosing Dermal fillers.
Are Dermal Fillers Effective?
Yes! Dermal fillers can be an extremely effective procedure of choice. By having the potential to volumize the lips, cheeks, and other problem areas, smooth the skin, and fill in deep creases and lines, fillers are most effective on healthy individuals.
Common Side Effects of Dermal Fillers:
Dermal fillers do contain more risk and possible side effects than Botox injections. Most side-effects related to Dermal fillers subside after two weeks. In both treatments, severe side effects are rare. It is always important to talk to your service provider about potential risks before any cosmetic treatment. In severe cases, Dermal filler can cause long-term swelling near the injection site.
Allergic reactions
Bruising and sores at the injection site
Skin damage causing a wound, infection, or scarring
Itching
Numbness
Redness
Change in the pigment of the skin
Wrinkling of the lips
Irregularity and aging of the skin
Blindness or other vision problems
Death of skin cells due to loss of blood flow to the area
Disturbance of the attachment of the facial fat pads
Do Not get Dermal filler if:
You are nursing or pregnant
Battling a sinus infection
Right before a teeth cleaning or dental procedure
Before scheduled surgery of any kind
Before your Dermal Filler or Botox Treatments
There are many precautions to understand and take after treatment. Consult your service provider for a full list of information. Some common takeaways after treatment:
You should stop taking blood thinners one week before your treatment to reduce signs of bruising or bleeding. This includes aspirin, ibuprofen, or similar products (Advil, Motrin, Aleve).
You should stop consuming alcoholic beverages, specifically red wine, 24 hours before as well as 24 hours after treatment to reduce signs of bruising or bleeding.
Avoid workouts and activities involving tipping your head down for 24 hours after treatment.
Avoid rubbing or massaging areas of injection. This could spread the injectable to other areas causing unwanted muscle dropping.
You should avoid vigorous exercise, sun, and heat exposure for 3 days after Dermal filler treatment.
Interested in learning more about Dermal filler and Botox injections or other aesthetic medical procedures? We offer your choice of virtual consultations from the comfort of your home or in-person complimentary consults. Click here to schedule yours!