Laser Acne Treatment with Acne Photofacials
Cosmetic laser treatments are lighting the way to healthier, more beautiful skin, especially when it comes to pesky pimples and annoying acne spots. Luckily NLI Med Spa offers a solution that doesn't involve heavy or foul-smelling creams or pills: laser acne treatment with BBL acne photofacials.
What is a BBL Acne Photofacial?
BBL technology by Sciton stands for BroadBand Light. This cosmetic laser technology has been proven to help minimize the appearance of acne.
The BBL acne photofacial treatments works by using dual-lamp technology with light and energy emitted onto your skin. The first pass of light is over your skin helps stimulate your collagen and renew skin cells. The second pass of light is the blue light technology, which is what is used to eliminate the bacteria that causes acne within your skin.
What Types of Acne Can BBL Photofacials Treat?
Active acne, zits, pustules, pimples, cystic

Acne-causing bacteria

Acne pigmented scars
Laser Acne Photofacial FAQS
Does it hurt?
The entire treatment uses a cooling gel between your skin and the laser in order to protect your comfort level. Clients have said they feel a bit of a prick when the laser is fired, but overall the entire treatment is so fast that it isn't unbearable.
When will I see results?
It depends on your skin and acne type, but the average is within 6 weeks!
How long does a treatment last?
Ten minutes, on average!
BBL Acne Photofacials at NLI Med Spa
NLI Med Spa in Scottsdale, AZ offers laser acne treatment with BBL acne photofacials. Your entire acne treatment includes a consultation with a laser skin care specialist as well as your BBL acne treatment. In order to see the best results, clients should come twice a week to receive this quick treatment in order to see phenomenal results.
NLI Med Spa is the leading medical spa in AZ and has earned many outstanding reviews. To learn more about laser acne treatment with BBL acne photofacials, just call 480.290.7333.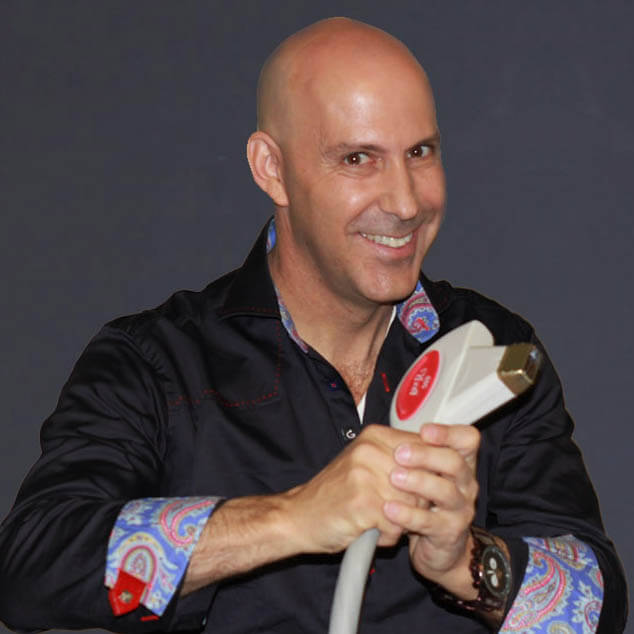 Louis Silberman
Louis J. Silberman is the CEO and Co-Founder of National Laser Institute, the pioneer of the medical aesthetics training industry and one of the largest educators in the country.