Laser Hair Removal: The Hair Removal to End All Hair Removal
Finally! Hair Removal to End All Hair Removal!
There are countless hair removal methods available in the beauty market. You can wax it off, pluck, thread away hairs, even burn it away with creams, and of course when all else fails you can reach for ol'trusty rusty…your razor. Yes, you might run the risk of cuts or burn off a few layers of skin off with stinky hair removal creams, but in the name of smoothness women have suffered through. Over centuries women's quest for shapely eyebrows and smooth legs has lead them on interesting paths.
In early human civilizations hair removal was practiced to prevent lice and other gross parasites. This is how shaving became a symbol of well maintained health and hygiene. It wasn't uncommon for Ancient Egyptians to use sharpened shells and rocks to scrape away body hair. Some even sported bald heads, removing hair from the scalp was widely practiced among both women and men.
Until now all hair removal efforts have held one common flaw—they are all temporary! If you have dark course hair these hair removal methods are extremely short lived! Laser Hair Removal is so revolutionary because it offers a permanent reduction in hair growth. With each laser hair removal treatment patients see a permanent reduction in hair growth. Most patients get the results they're looking for in 8 to 10 treatments. The key to permanent hair reduction is scheduling your treatments every 6 to 8 weeks so you can catch the hair follicles in the growth stage. Countless clients rave about their new found freedom, never having to worry about embarrassing stubble or pesky razor burn.
Many people contemplate investing in laser treatments but are deterred by the steep prices. The National Laser Institute Med Spa has pioneered many firsts in the laser industry and takes pride in breaking the record for cheapest laser hair removal treatments. They have treatments starting at $80.
Not only has The National Laser Institute Med Spa been leader in their industry for over 11 years, they also have the largest medical aesthetics training school in the country. Aestheticians, nurses and doctors from around the world travel to National Laser Institute Med Spa to learn from the best in the industry. So you can rest assured you'll get more than your money's worth at National Laser Institute Med Spa. To learn more please call 800.574.8377.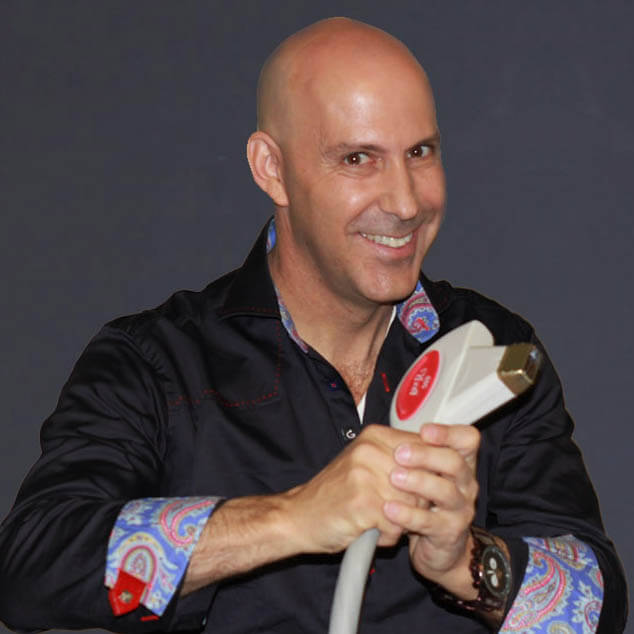 Louis Silberman
Louis J. Silberman is the CEO and Co-Founder of National Laser Institute, the pioneer of the medical aesthetics training industry and one of the largest educators in the country.