The Latest Innovations in Tattoo Removal
Laser innovations at National Laser Institute Med Spa, a Scottsdale based med spa, allows clients to rewind a once permanent decision with tattoo removal.The lure to express our thoughts, feelings, and desires through body art has become part of American's mainstream culture over the past couple of decades. Some estimate that more than 10 million Americans have at least one tattoo. However people's enviable desire to change their mind has not changed in the past decades. Our fickle nature results in the desire to change what has been placed as a permanent reminder of a friend, spouse, or as a work of art.
Recent surveys show tattoo regret is on the rise. A British survey showed that almost 70% of 1,790 people aged 18-25, regret getting a tattoo while studying abroad or on vacation. Regret is not restricted to the youthful implosives, job seekers are finding they are courteously over looked due to visible tattoos. According to careerbuilder.com tattoos were listed along with bad breath and piercings as the top three deal breakers when it came to getting hired or getting a promotion.
After taking those issues into account the rise in laser tattoo removal isn't surprising. New lasers have dramatically improved the tattoo removal process. Tattoo removal offers a safe bloodless, low risk, effective treatment with minimal side effects. Thanks to newer technology, laser tattoo removal has become much more effective with very little risk of scarring. Lasers work to remove tattoos by breaking up the pigment with a high intensity light beam. Black tattoo pigment absorbs all laser wavelengths making it the easiest to treat. Every tattoo is different but many can become almost invisible in 8 to 10 treatments.
To begin the tattoo removal process National Laser Institute Med Spa's physicians recommend scheduling a consultation. A personalized consultation will allow a certified laser expert to determine the number of treatments necessary to remove your tattoo. Factors like size, color, age, patient's skin type, as well as the depth the tattoo pigment extends to will affect the number of tattoo removal treatments needed.
Laser tattoo removal treatments are performed at National Laser Institute Med Spa, one of the leading medical spas in the country. Leading laser experts treat each client within our luxury medical spa environment using advanced laser tattoo removal technology. To schedule a consultation simple call 800.574.8377.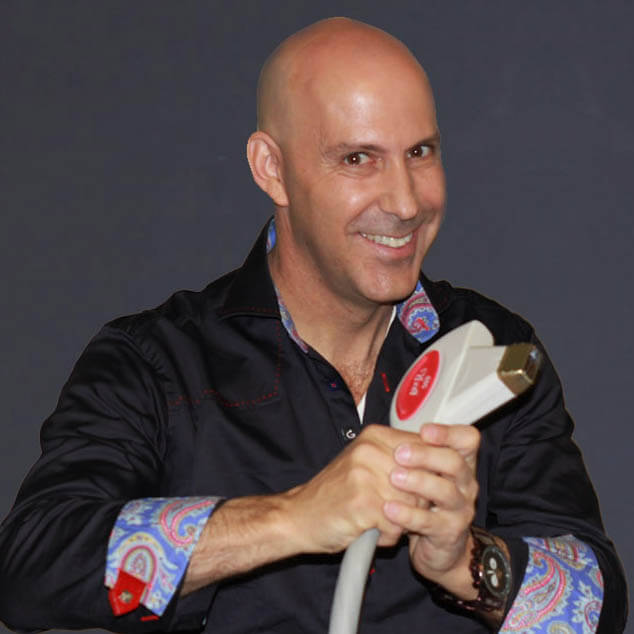 Louis Silberman
Louis J. Silberman is the CEO and Co-Founder of National Laser Institute, the pioneer of the medical aesthetics training industry and one of the largest educators in the country.