Laser Tattoo Removal in Dallas
Dallas tattoo removal has become a popular way of removing unwanted tattoos. Many Hollywood celebrities, like Megan Fox and Lea Michele, have received laser tattoo removal treatments in order to rid regrettable or older tattoos that have lost their initial appeal. There are many reasons why people seek out tattoo removal treatments: new job opportunities, a past lover's name, or removal for a newer, upgraded tattoo. Whatever your reason, be sure and seek out your treatment at tattoo removal Dallas with NLI Med Spa.
NLI Med Spa offers professional care when it comes to both your skin and tattoo removal. We use state-of-the-art tattoo removal equipment and have expert laser technicians who outline your treatment plan tailored around your specific needs. Quality tattoo removal treatments are performed on each and every client for desirable and efficient results.
How Tattoo Removal Works
Typically, tattoo removal uses Q-switched laser devices for the removal process. This is because this equipment is one of the best at removing ink within harming the skin. There are many versions of Q-switched lasers (ruby, Alexandrite, etc.) that accommodate different skin and tattoo types. The gist of this treatment is that the cosmetic heat and energy from the laser are admitted at the client's ink within the skin. Once fired, this energy is able to break up the tattoo's pigment within the skin and then flush it out through the body's lymphatic system, leaving faded and, over time, clear results.
Tattoo Removal Dallas Treatments
NLI Med Spa offers outstanding tattoo removal Dallas treatments for a fraction of the retail cost. We are the leader in the medical aesthetics industry and have earned many outstanding reviews. Treatments are performed by laser technicians within a luxury medical spa setting for your utmost comfort level. For our tattoo removal frequently asked questions, please resort to the information below!
Tattoo Removal FAQs
Does laser tattoo removal hurt?
Many clients would say it is not a comfortable experience. However, many clients do find it less painful when numbing cream is applied beforehand.
How long is the process?
It all depends on your tattoo's size, but since this is one of our faster laser treatments, laser tattoo removal can be performed between 5-15 minutes.
Am I eligible?
Before anyone touches you with a laser, your laser technician will offer you a consultation to make sure you are off any specific medications and completely eligible for tattoo removal treatment.
Who performs treatments?
You will be treated by either one of our laser technicians or medical professionals.
What should I expect pre/post treatment care?
Before treatment, you should not expose yourself to the sun, tanning/self-tanners, specific medications that your laser technician will go over with you, or treat the tattoo if it is less than 3 months old.
After treatment, you are able to go about your daily activities, but avoid sun exposure, intense physical activity, certain medications, and hot showers/saunas/jacuzzis, etc.
To learn more about tattoo removal Dallas treatments, please call 214.252.7800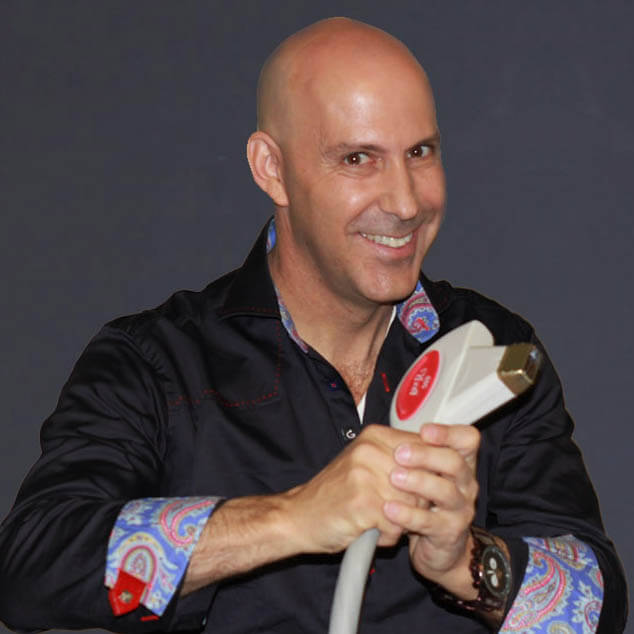 Louis Silberman
Louis J. Silberman is the CEO and Co-Founder of National Laser Institute, the pioneer of the medical aesthetics training industry and one of the largest educators in the country.