Laser Stretch Mark Removal Dallas
Stretch marks are caused by overstretching the skin or rapid skin growth in a short amount of time. Pregnancy, weight gain, and weight loss can all result in those annoying, pesky stretch marks. Stretch marks aren't dangerous to your health, but since we live in such an aesthetically pleasing world, they are not exactly flattering to have plastered all over your body–especially since spring is just around the corner.
There are many stretch mark removal Dallas locations all across the metroplex, but National Laser Institute is the way to go. Read more to see what our experts have to say regarding laser stretch mark removal treatments and frequently asked questions.
How Laser Stretch Mark Removal Works
Palomar fractional laser treatment is an FDA approved, state-of-the-art device that works to eliminate stretch marks. This method uses ultraviolet laser and targeted microbeams that penetrate the skin in microscopic, narrowed columns. Because the process is interrupting the molecular structure in the skin tissue, it is able to trigger a natural, rejuvenating healing process that creates and generates newer, firmer skin by re-stimulating collagen and breaking down older skin. Because of this process, it is able to dramatically reduce the appearance of stretch marks on many parts of the body, including stomach, back, thighs, and more.
Advantages and Disadvantages
There are many advantages to laser stretch mark removal. For one, this process different from creams in that it works deeper within the stretch marks with a different healing process. There is no down time involved with laser treatments, and clients will see improved tone and texture of the skin. However, some may say that time is a disadvantage, as clients need between 4-8 treatments to see outstanding results.
FAQs
How long does treatment take?
It's not a very long process and can typically be treated in less than a lunch hour.
Does the treatment hurt?
It depends on your pain tolerance, but nothing is excruciatingly painful. However, numbing cream may be an option if you feel like you have sensitive pain tolerance.
Is there down time?
None at all! You can go right back to work or your daily activities without a problem.
How much does it cost?
Laser stretch mark removal Dallas locations at National Laser Institute offer this treatment starting at $175 a treatment versus $1,000 retail value. We are the leaders in the medical esthetic industry and have professional laser technicians and medical professionals who have an in-depth consultation with you before your treatment regarding your skin care concerns, goals, and desires before performing treatment. We have received an A+ rating at the BBB as well as many outstanding reviews.
If you'd like to learn more about  our laser stretch mark removal Dallas locations or National Laser Institute's other services, please call 214.252.7800.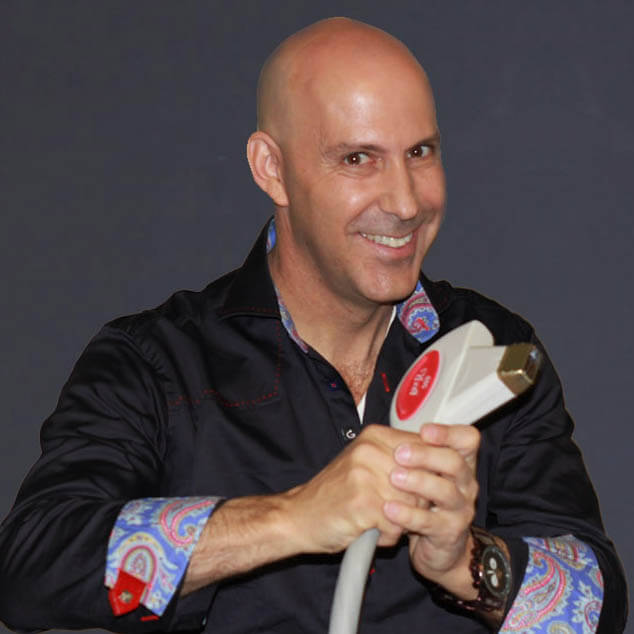 Louis Silberman
Louis J. Silberman is the CEO and Co-Founder of National Laser Institute, the pioneer of the medical aesthetics training industry and one of the largest educators in the country.