Laser Tattoo Removal AZ
Laser tattoo removal treatment services increased 32% last year, and it's easy to see why. The cosmetic laser industry has been increasing and growing for the last several years, gaining popularity as technology improves to become more efficient, faster, and accurate.
People want to removal tattoos for a number of reasons. Some want to remove them for professional or job-related reasons, and others want to remove them in order to place another tattoo in that location. Others remove it based on regret. Whatever your reason, you can receive laser tattoo removal in our AZ location in Scottsdale, where we provide quality tattoo removal treatments.
Tattoo Removal FAQs
What's the difference between laser and creams?
Most tattoo removal creams are gentle acid-based combined with abrasion in order to remove the topical layers of skin that contain the tattoo pigment. Laser tattoo removal used Q-switched laser technology that works to remove the ink beneath the top layers of skin. Creams may damage the melanin in your skin, while laser tattoo removal works to only target the tattoo ink by using cosmetic heat and light that is targeted at the tattoo then safely flushed out through the body's lymphatic system. Also, laser tattoo removal has a higher success rate than creams.
Does laser tattoo removal hurt?
From client experiences, it is uncomfortable but not unbearable. There are options to use numbing creams, but since the entire process is so short that many people forgo that option.
How long are tattoo removal treatments?
It depends on the size of the tattoo, but usually 3-10 minutes. Clients are typically in and out in 30 minutes.
How many sessions do I need?
We usually tell clients 8-10 treatments, but it depends on size and color.
Can laser tattoo removal remove any color?
The Q-switched based lasers are able to, but some take longer than others to remove. Black is by far the easiest to remove, while teals and greens are usually harder.
How much does tattoo removal cost?
We offer laser tattoo removal at our Scottsdale, AZ location starting at just $50! We also have VIP amazing offer memberships you can inquire about, as well as monthly tattoo removal specials, deals, and discounts.
Quality Laser Tattoo Removal in AZ
NLI Med Spa is the leader in the medical aesthetics industry and has earned many outstanding reviews. They have also earned an A+ rating from the BBB. If you're looking for the best tattoo removal in AZ, consider NLI Med Spa. You'll be treated by a professional laser technician in a luxury medical spa and receive a treatment plan tailored to your tattoo and skin type!
To learn more about tattoo removal AZ locations or National Laser Institute, please call 480.290.7333.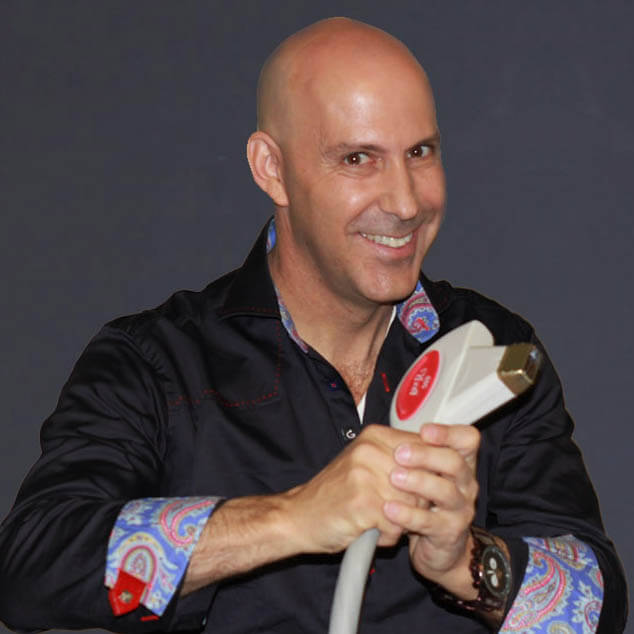 Louis Silberman
Louis J. Silberman is the CEO and Co-Founder of National Laser Institute, the pioneer of the medical aesthetics training industry and one of the largest educators in the country.