Photofacial Phoenix Treatments
About Our Revolutionary Photofacials
Everyone is in search of fast and effective nonsurgical technologies that help treat embarrassing skin flaws. Nobody enjoys parading acne, wrinkles, or skin pigmentations on their face, but some plastic surgery options can be way too extreme. We are proud to announce that we offer revolutionary, non-surgical skin rejuvenation services with the Sciton Broad Band Light (BBL) photofacial in Phoenix. The BBL photofacial is called the "forever young" photofacial treatment because it has the ability to rid a number of major skin concerns, including:
Irregular skin pigmentation

Uneven skin tones

Redness and rosacea

Fine lines and wrinkles

Active acne

Brown and red acne scarring

Spider veins

Sun damage
This photofacial treatment is state-of-the-art and uses dual-lamp technology that uses photothermal energy to even out skin tone while using the blue light effect that kills acne-causing bacteria while also helping to eliminate a majority of major skin imperfections. This is a safe, fast, and effective treatment that has been used in many medical spas across the country, including ours in Phoenix.
Pre-Treatment
Stay away from the sun, UV rays, and tanning beds before treatment

Remove all makeup before treatment

Stop use of retinoids pre-treatment

Your laser technician will consult with you to be sure any medications you are currently taking are okay before treatment.
Post-Treatment
Treatment area may be pink, red, or tender

Avoid sun exposure

Avoid hot baths, showers, saunas, etc.

Do not use harsh exfoliates
FAQs
Do photofacials hurt?
Clients have said that treatment is a little uncomfortable, but it is not unbearably painful. You may feel short pinches on your face, but that is just the photofacial targeting any and all skin imperfections.
How long does it take?
Depending on what area you're treating, it can take between 10-30 minutes. The face typically takes 15-20.
Who performs my photofacial treatment?
At NLI Med Spa, you will be treated by one of our laser technicians or medical professionals within a luxury medical spa setting.
Photofacial Phoenix Locations
There are many photofacial Phoenix locations across the valley, but NLI Med Spa is the leader in the medical aesthetics industry and is committed to giving you the skin care results you desire. We have earned many outstanding reviews as well as an A+ rating from the BBB. To learn more about photofacials in Phoenix or NLI Med Spa, please call 480.290.7333.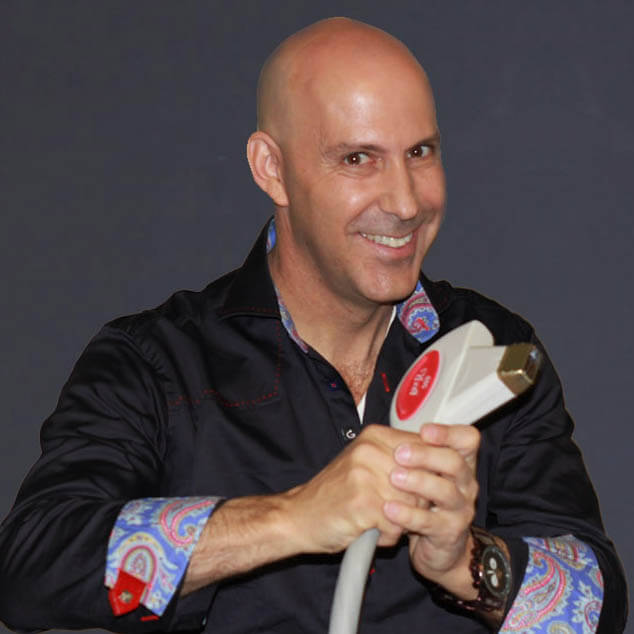 Louis Silberman
Louis J. Silberman is the CEO and Co-Founder of National Laser Institute, the pioneer of the medical aesthetics training industry and one of the largest educators in the country.