Laser Wrinkle Removal
Wrinkles are a common skin concern amongst many people in the United States. Stores are chock full of cream and gel remedies that promise to whisk away those fine lines, but it's not an overnight solution. One of the most advanced way of dealing with unwanted wrinkles is laser wrinkle removal.
Laser wrinkle removal is a treatment that is able to help improve the elasticity and latency within the skin by helping stimulate collagen. This treatment works by producing radiofrequency energy toward targeted areas in the skin. The laser light is emitted through fractionalized zones, which heat the dermis in order to help generate new collagen. This creates a healing process and allows the skin to appear and feel much firmer and more youthful.
Laser wrinkle removal is able to treat many areas, including the following:
• Face
• Neck
• Abdomen
• Thighs
• Buttocks
• Underarms
• And more!
This is a completely safe treatment that requires no downtime. The best part? We're offering laser wrinkle removal at a fraction of the retail cost. Starting at just $150, you can rejuvenate your skin and gain both dramatic and desirable results.
We are the leader in the medical aesthetics industry and have been in the health and beauty industry for a number of years. We've earned an A+ rating at the BBB as well as a number of starred reviews. Clients will be treated by trained laser technicians in a luxury medical spa. We make sure that every patient is comfortable and confident with their treatment.
To learn more about laser wrinkle removal or National Laser Institute, please call 480.290.7333 for our Scottsdale, AZ location or 214.252.7800 for our Dallas, TX location.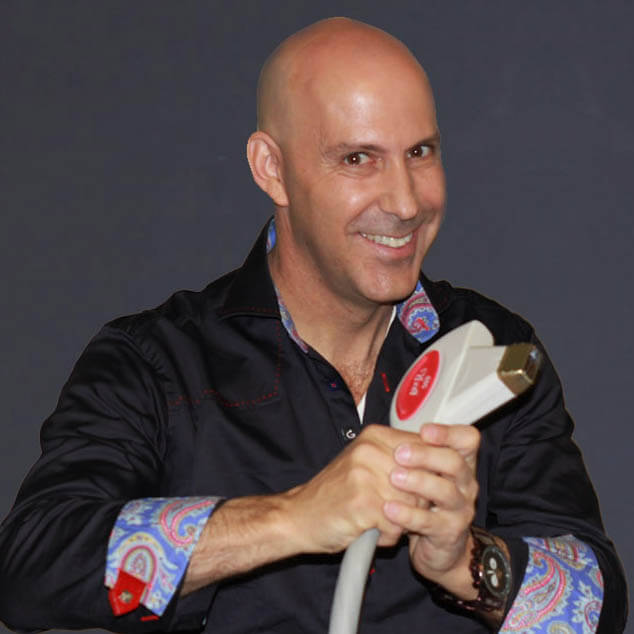 Louis Silberman
Louis J. Silberman is the CEO and Co-Founder of National Laser Institute, the pioneer of the medical aesthetics training industry and one of the largest educators in the country.