Laser Unwanted Hair Away

Laser Unwanted Hair Away
Do you take precious time out of your busy day to wax, shave, or pluck? Doing this every day to achieve the look you want can be completely avoided. Wake up ready to go with absolutely no rushing to grab the razor. You can laser unwanted hair away for good at The National Laser Institute and Medical Spa.
Laser hair removal is permanently achieved by first targeting the melanin in the hair. As soon as the hair is identified, a light of energy and heat is sent down to the follicle to destroy it. By destroying the hair follicle itself, you are preventing further hair from growing. Therefore, this treatment leaves your body feeling silky smooth and hair free!
Lasering away unwanted hair is safe, effective, and works on all skin types. However, the pigment is typically easier to pick up with darker colored hair. Everyone's goals are different, yet our skilled laser technicians find that usually around 6-10 treatments are required. You will start to really see and feel results after about your third treatment. Because your hair grows in different phases it will gradually stop growing. Some areas will take longer to come in lighter and sparser.
Both men and woman alike enjoy the benefits that only laser hair removal can accomplish. Just as much as woman are tiring of shaving their legs, men are feeling the same when it comes to shaving their hair as well. This procedure can be performed almost anywhere on the body, but here are some of the most popular areas among men and women.
POPULAR AREAS AMONG WOMEN
Underarms
Bikini Line
Legs
Arms
Upper lip
POPULAR AREAS AMONG MEN
Neck
 Face
 Shoulders
Lower back
Stomach
Find out for yourself what it feels like to no longer have to shave and wax. Use that precious time to do the other things in life that require your attention. Schedule your appointment at the National Laser Institute today and receive a complimentary consultation. During which you will discuss your hair removal desires with one of our licensed laser technicians. We accept only the best and latest in medical beauty aesthetic procedures, so you can rest assured you are receiving the finest treatment.
Laser unwanted hair away for good by calling 800-851-0969. Or click here to learn more about our state-of-the-art facilities in both Scottsdale, Arizona and Dallas, Texas. Our gold standard dream team is ready to assist you in achieving the hair-free and silky smooth skin you have always wanted.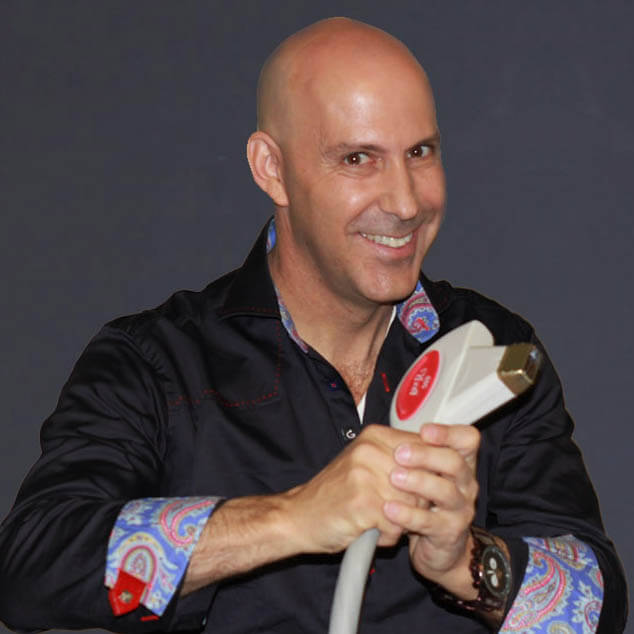 Louis Silberman
Louis J. Silberman is the CEO and Co-Founder of National Laser Institute, the pioneer of the medical aesthetics training industry and one of the largest educators in the country.