Lip Fillers vs. Lip Kits
Social media celebrities use famous assets like cosmetically enhanced lips to launch makeup lines their fans can't seem to get enough of. In fact, these makeup lip kits are selling out in record numbers and the manufacturers are swearing they are not faking this scarcity. "We are running the factory 24-7 to meet demand," they say.
Lip kits aren't just the perfect way to inject some fall vibes into your makeup routine, they're also incredibly affordable. While we understand the excitement over trending makeup colors, tips and tricks, the underlying reason for the demand of these lip kits is their promise of full, gorgeous, sexy looking lips.  But when it comes to lip kits, we have to ask: trick or treat?
Lip Fillers vs. Lip Kits
Many lip kit users experiment with over-lining to create the illusion of a fuller lip.  But at the end of the day, this makeup looses it's luster and literally smudges off of the skin. What is revealed is a stain around the lip and the truth about the real size of lip that was there all along.  It's like Cinderella losing her glass slipper at midnight.
The reality is that lip kits are more about tricks than treats. Don't be fooled – social media sensations are banking on the idea that the average person thinks they can't afford lip fillers. They are banking on the idea that their fans can afford to over-line their lips to try to look like them.  If you don't believe us, how are these celebs buying mansions in Hollywood Hills?  
We are here to show you how you can achieve the same cosmetically enhanced lips as your favorite social media celebrities without having to use their lip kits to over-line your lips. You can have the same beautiful, natural lips without having to plaster on the makeup. And it's more affordable than you think!
Why bother with creating the illusion of a fuller lip every day when you can achieve true fullness with lip fillers that last up to 6 months? At the National Laser Institute Med Spa, we invite you to experience our customized luxury treatments without paying luxury prices. You can visit our training institute for deeply discounted rates on lip fillers. Or you can receive your lip fillers privately in our med spa by the experts that teach doctors, nurses, and laser techs how to perform injections for lip fillers.
Call the experts at 800-851-0969 or click here for your complimentary lip fillers consultation at the National Laser Institute Med Spa. We look forward to working together with you to help you achieve the lips of your dreams. No tricks. Just treats. We promise!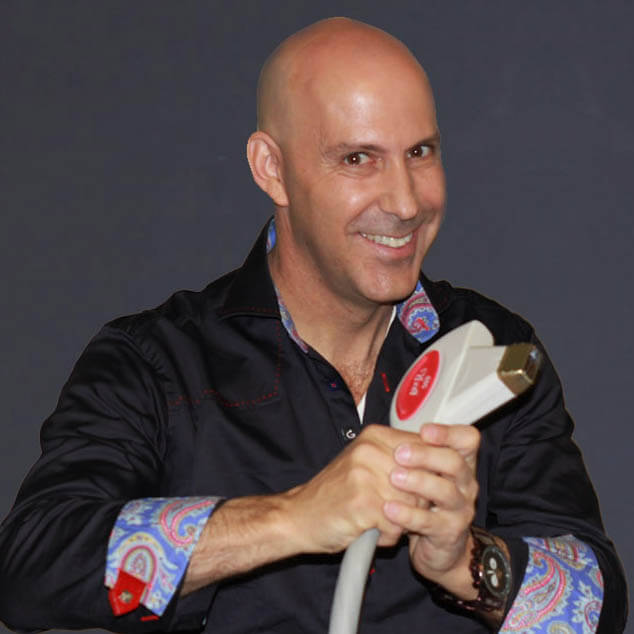 Louis Silberman
Louis J. Silberman is the CEO and Co-Founder of National Laser Institute, the pioneer of the medical aesthetics training industry and one of the largest educators in the country.