Lip Injections For Your Lip Type
"Pour yourself a drink. Put some lipstick on. And pull yourself together." – Elizabeth Taylor
It may sound old school and a little Mad Men, but it's true: a beautiful lip can change the way you feel in an instant. The great thing is, lip injections can give you the lips of your dreams instantly. If you are dying for lips that could kill, continue reading and we'll show you how you can get them with lip injections.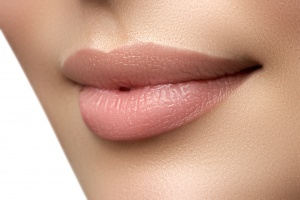 Our female clients tell us plumper lips make them feel more attractive and feminine. The best part is, they don't have to pile on the makeup to fake a full lip once they've received lip injections. They get the real deal, roll out of bed, sexy plump pout every woman wants, and every man craves.  The best way to get a gorgeous full lip is to manage your expectations. Genetics has blessed you with a specific lip type, and your lip injections provider will need to work with what you've got to achieve the best results.  
You have probably heard about how your lipstick tip shape can reveal your personality type.  According to The Wisdom of Your Face, reading your own lips can tell you a lot about yourself—from your work ethic to your ability to empathize with others.
For example, a defined and pointed Cupid's bow suggests innate creativity and quick-mindedness—and that you might say what's on your mind without thinking first. A rounded Cupid's bow can reveal your tendency to be very kind. If you've got a full upper and lower lip, you are likely considered the "Mom" in your group of girlfriends.
Ancient Chinese wisdom reveals these rules apply to even those with lip fillers. If you alter your appearance in any way it can actually change your destiny!  While these words may be written in a spirit of whimsy, there is some truth here.  When you look better, you feel better.  And when you feel better, good things happen to you.  
Plump Up The Volume!
When it comes to lip injections, you need to find the right cosmetic injector to work together with you and your lip type to achieve the naturally beautiful results you desire.  The creativity of your injector is the key to the most beautiful and natural results when it comes to lip injections. Your injector should step back like an artist placing the finishing touches on a work of art so they can visualize where the slightest tweak or enhancement would make the most beautiful and natural improvement on your face.  Your injector must be well trained and knowledgeable about the intricate features of the human face and how they interact with the dermal filler placement and type.
Our injectors at the National Laser Institute Med Spa are experts at determining how facial expression muscles work and balancing the risks and benefits of Botox and dermal filler treatments to give you the most beautiful, natural results.  Our experts are also instructors who provide hands-on training to physicians and nurses from around the world!  Allow the experts at the National Laser Institute Med Spa help you plump up the volume in your lips.
Get Lip Injections To Plump Your Pout
The dermal filler material which is used depends on the areas that are being injected. The right material must be used with the appropriate application. This is why where you go and the dermal filler injector is actually more important than the filler itself. But when it comes to choosing the right dermal filler, the following factors should be discussed with your injector.
If your lips are thinner than you'd like, the Botox® Lip Pop can plump your pout in a heartbeat.  Or if you are feeling adventurous and want to try dermal fillers for lip injections, we recommend hyaluronic acid (HA) fillers. When HA dermal fillers are used for lip injections, the volume will plump up for 6 to 9 months.
Restylane® treats areas other hyaluronic acid fillers may be too thick to treat. It works to instantly, visibly diminish moderate to severe facial wrinkles and folds, and add fullness to your lips.
Perlane® is a sister dermal filler to Restylane. Perlane treats moderate to severe facial wrinkles and folds including smile lines with hyaluronic acid. It is also used for lip augmentation, offering exquisite, natural-looking results with minimal downtime.  Perlane is especially effective for fine lines around the mouth, too.
The National Laser Institute trains doctors, nurses, aestheticians, and laser techs from around the world how to expertly administer medical aesthetics techniques and technologies. We take pride in knowing the plastic surgeons, doctors, and nurses who train with us master our world-class injection techniques, and the aestheticians and techs gain hands-on experience in the best aesthetic industry practices.  
It's never too late to get the lips of your dreams with lip injections. Call us at 800-851-0969 or click here for your complimentary lip augmentation consultation at the National Laser Institute Med Spa.  We look forward to working together with you to achieve naturally beautiful results.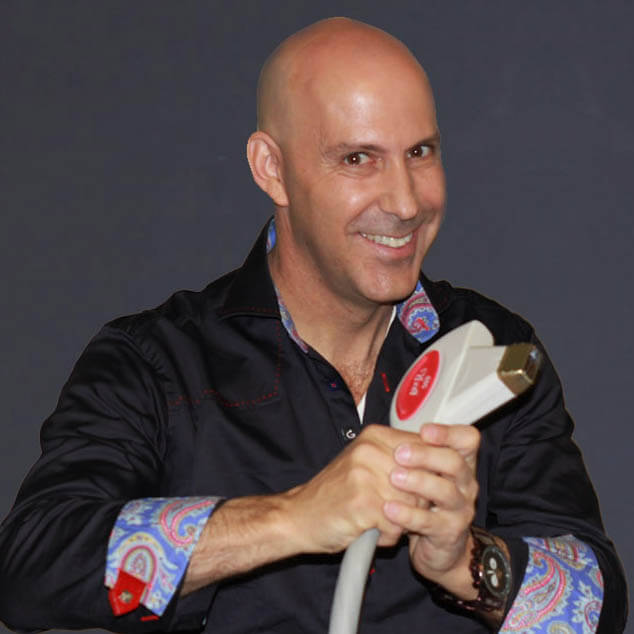 Louis Silberman
Louis J. Silberman is the CEO and Co-Founder of National Laser Institute, the pioneer of the medical aesthetics training industry and one of the largest educators in the country.