March Specials

March Specials 
This time of year is known for fresh flowers blooming, spring cleaning, and now … treating yourself to some needed pampering. With The National Laser Institute's March Specials it's now easier than ever to give yourself a little love. Our private spa specials will leave you feeling youthful, rejuvenated, and best of all, taken care of.
Laser Hair Removal
Laser Hair Removal treatments target the melanin in undesired hair using an energy-based light to destroy the hair follicles. Do away with time-consuming shaving, waxing, and plucking this season. Feel confident slipping into any romper or swimsuit at a moments notice, because you're always looking silky smooth.
Not having to worry about unwanted hair is a great way to save on time, energy, and money. Buy a package of 4 Laser Hair Removal treatments and receive 2 additional free sessions. Popular areas to receive this procedure are the underarms, bikini line, legs, arms, and upper lip. Anywhere from 6-10 treatments is usually recommended.
Botox
Botox injections are not only great for smoothing out wrinkles, it also helps prevents them too. Remove those bothersome lines on your forehead with this anti-aging procedure. These injections block signals that go from the nerve to the muscle, causing them to no longer be contracted. This also creates a smoother more relaxed appearance without looking "frozen". Purchase 50 units of Botox and receive a $100 Laser Certificate, in addition to saying goodbye to "elevens" and crow's feet.
Skin Rejuvenation Eye Treatment 
Dark under eyes can make you appear more stressed, tired, and older than you actually are. By using a unique eMatrix Focal Tip, we are able to tighten and brighten those tiresome and baggy eyes. This delicate procedure treats crows feet, laugh lines, baggy eyes, and dark circles. Appear more youthful and awake with this amazing Skin Rejuvenation Eye Treatment.
eMatrix works by using bipolar radio-frequency technology to partially ablate the outermost layer of the skin, while targeting deep below the surface to boost collagen production at its source. Due to this procedure being only partially ablating, you will receive all the eMatrix Focal Tip benefits with very little downtime. Save $130 on this rejuvenating eye treatment today and notice your under eye area becoming firmer, tighter, and brighter.
The National Laser Institute 
Treat yourself this spring with our amazing March Specials. Whether you wish to remove dark under eye circles, lessen wrinkles, or achieve silky-smooth skin, we would love to assist you in reaching your goals. Before your treatment, one of our professional medical aestheticians will consult with you to give you an exclusively customized skin care experience. Click or call 800-851-0969 to take advantage of our fabulous March Specials.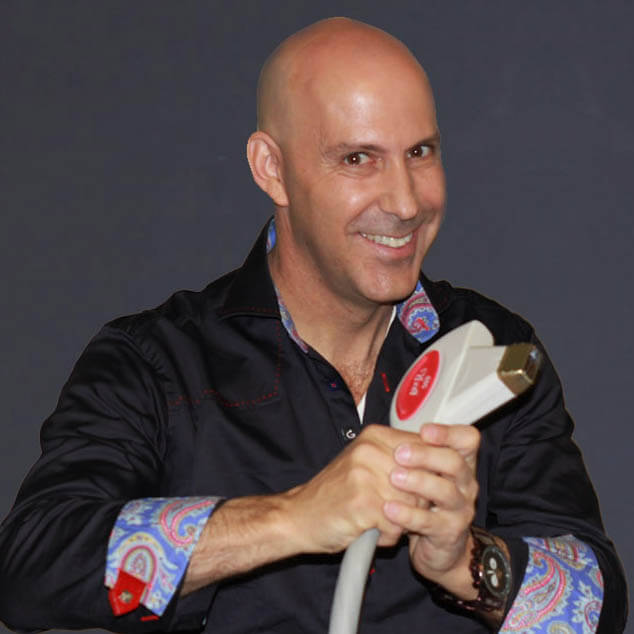 Louis Silberman
Louis J. Silberman is the CEO and Co-Founder of National Laser Institute, the pioneer of the medical aesthetics training industry and one of the largest educators in the country.