Luxe Beauty For Less
"Time is a created thing.  To say I don't have time, is like saying I don't want to," said ancient Chinese philosopher, Lao-Tzu.
When questioned about what matters most to people, it usually comes down to family, time, and money.  We have to ask, when it comes to your time and money, why choose to waste it and get bamboozled on overpriced cosmetics and services that don't last?  Why not choose to make time for the things and people that matter most and put some of that paper back in your wallet?  By choosing luxe beauty for less you can punch through your beauty wish list and take back control of your most precious resources: your time and money, so you can spend more quality time with your loved ones.
How to Get Luxe Beauty for Less
Do you feel like you don't have time to take care of your beauty wish list?  The best way to get luxe beauty for less is to prioritize the treatments you need and come in to National Laser Institute.  Here's our list of do's and don'ts to help you get luxe beauty for less with the most common issues involving the legs and face:
DO…
DON'T…
make your legs a priority in your beauty regimen
waste time covering up your legs because of unsightly stretchmark's, hair, and spider veins
be proactive, and get

 Laser Hair Removal, Stretchmark Reduction, and Sclerotherapy

waste time shaving, waxing, threading, plucking or applying depilatory creams
make your complexion a priority in your anti-aging regimen
spend hard earned money to achieve temporary results with products that don't work
take charge and

reduce acne scars, and wrinkles with a Halo Hybrid Fractional Laser.

spend too much time in front of the mirror and money on expensive makeup concealing age spots, acne scars, and wrinkles
If you want luxe beauty for less and desire a lasting return on your investment, you have come to the right place.  Scottsdale, Arizona is home to the National Laser Institute corporate headquarters which encompasses a 10,000 square foot luxury medical spa. The National Laser Institute started the first medical aesthetics school approved by the Post-Secondary Educational Board. We are the first med spa in Arizona to meet the stringent requirements of the Arizona Radiation Regulatory Agency (ARRA).  As a result, health professionals refer to National Laser Institute as the "gold standard".
At the National Laser Institute Med Spa you get luxe beauty for less.  For the price of one treatment at other luxury spas, you can receive two or three treatments at the National Laser Institute Med Spa. We invite you to visit our training institute for deeply discounted rates at 70-80% off retail pricing on treatments or receive your treatment in our med spa by the experts that teach doctors, nurses and techs privately.
"Even if cost wasn't taken into consideration National Laser Institute Med Spa still would have been my first choice. Everyone was very friendly, the customer service is amazing, and they helped me achieve my dream result!" says client, Angie.
Experience all the treatments on your beauty wish list with luxe beauty for less.  Show off your flawless face and legs with renewed confidence! Trust the experts at the National Laser Institute and take advantage of our safe and effective treatments.  We are located in Scottsdale, Arizona and Dallas, Texas, and we also offer destination events in cities like Chicago, Nashville, Philadelphia, Boston, and Beverly Hills.
To find out what product or service would be the best fit for your skin, call 800.851.0969 or click here and receive your free consultation with one of our expert skin care specialists.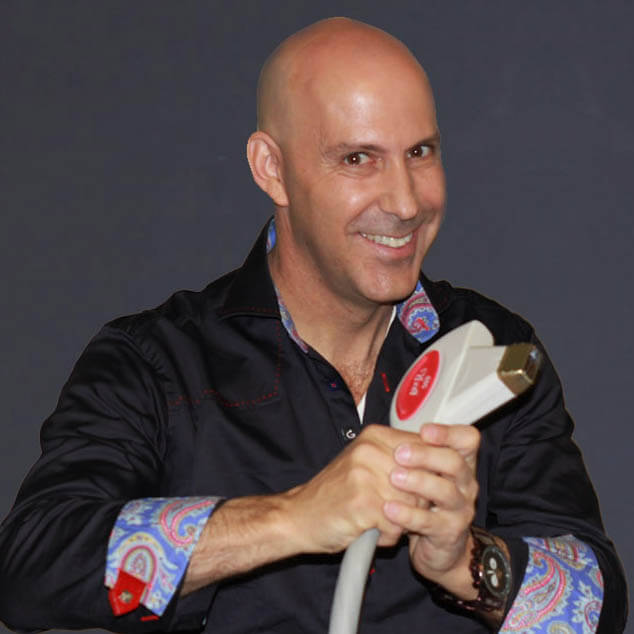 Louis Silberman
Louis J. Silberman is the CEO and Co-Founder of National Laser Institute, the pioneer of the medical aesthetics training industry and one of the largest educators in the country.