New Juvederm Visualization App is the Technological Fountain of Youth
Today, Allergan (Canada) and ModiFace Inc. announced the reveal of the new iPad app, JUVÉDERM® Visualizer 3D. This app allows users to take a dive into the technological fountain of youth and see a 3D version of themselves post-facial fillers. You can view all angles of yourself from this 3D image and administer JUVÉDERM® to areas you want to improve, like more voluminous lips or reducing laugh lines.
The magic of this app lies in providing you with an image of your rejuvenated complexion. But according to the app store, it's also very informative. It allows you to read questions you should ask your doctor prior to injection as well as treatment tips.
With celebrities like Kylie Jenner rumored to receiving fillers, it's possible that this app could be motivating for people who are hesitant about receiving facial fillers.
"Technology is absolutely amazing," Ashlee says, Client Services Manager at NLI Med Spa. "I think once people see what they're capable of looking like, they'll be excited to come in for treatments."
Dermal fillers, like JUVÉDERM®, start at just $299 per syringe at NLI Med Spa. Expert medical professional injectors provide you with a consultation designed to help you age gracefully and improve signs of aging. And at NLI Med Spa, you will receive popular dermal filler brands for a fraction of the retail price.
Learn more about the JUVÉDERM® Visualizer 3D app or NLI Med Spa by simply filling out the form on your right.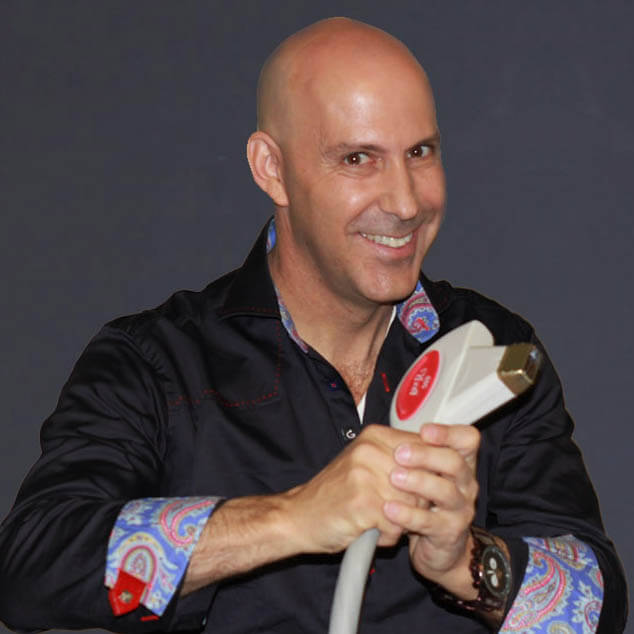 Louis Silberman
Louis J. Silberman is the CEO and Co-Founder of National Laser Institute, the pioneer of the medical aesthetics training industry and one of the largest educators in the country.