Not All Scottsdale Laser Skin Care Techs Are Created Equal
What makes our Scottsdale laser skin care techs the most sought after in the country? Beauty insiders trust their skin to our Scottsdale laser skin care specialists because they are experts that teach physicians, nurses and other laser technicians from around the world the Gold Standard in advanced laser skin resurfacing techniques.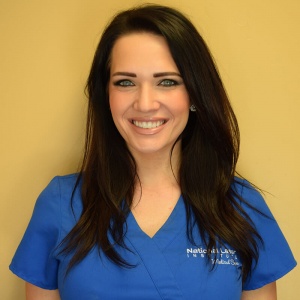 Not All Scottsdale Laser Skin Care Techs Are Created Equal
Meet Hilary Nance. Hilary is a laser luminary who specializes in working together with her clients to create a customized treatment plan to achieve their dream results. She is a Laser Safety Officer, and Certified Laser Technician here at the National Laser Institute Med Spa. Originally from Georgia, Hilary attended the National Laser Institute as a student to pursue a lucrative career in laser aesthetics.  Hilary has six years of experience as a laser technician and three years as a clinical instructor. 
Hilary's favorite Scottsdale laser skin care treatments include the MicroLaserPeel, Profractional Therapy, and Fractional Laser. These treatments diminish fine lines, boost collagen production, and tone and tighten the skin.
But the latest treatment Hilary is most excited about is the new Halo Hybrid Fractional Laser. The Halo Hybrid Fractional Laser uses customizable technology to directly target the specific concerns of her clients looking for the best Scottsdale laser skin care has to offer.  Halo laser combines both ablative and non-ablative technology for unparalleled results! Hilary's clients see huge improvements in overall tone, texture, and a significant reduction in fine lines, pore size, and discoloration!
We invite you to become a beauty insider and reserve your appointment at the National Laser Institute Med Spa! Call 800.574.8377 or click here to schedule your complimentary consultation.  Our world-renowned medical aesthetic dream team is ready to work together with you to achieve your dream results!