Optimize your skin treatments with Lytera 2.0 Pigment Correcting Serum
Looking for something to compliment your skin treatments? This month we are featuring the Lytera 2.0 Pigment Correcting Serum. For the month of October this serum is 20% off! This is a great product to use if you are someone who is looking to even out your skin tone. Regardless of your type of skin or your skin complexion, this product is a great option for everyone! This works to effectively fade dark spots, blotches, or age spots in as little as two weeks. Being in the sun overtime leads to skin tones that are spotty and blotchy. This product lightens and brightens your complexion and evens out your skin tone. This product also exfoliates the skin and reduces the appearance of the signs of aging. With summer ending now is the perfect time to start using a product such as Lytera 2.0 Pigment Correcting Serum to allow your skin to heal from the damaging effects of a summer spent tanning and laying on the beach.
Here are the top reasons why we love this product!
All skin types can benefit from this product
In skin care due to differences in types of skin and complexion it can be tricky to find a product that works for everyone, but this one truly does and that is one of the reasons we all love it here so much!
Improvement in as little as two weeks
Who doesn't love to see fast results? With results starting to show in as little as two weeks this is definitely a product you will want to add to your skin care regimen.
Reveals fresh looking skin
Everyone wants skin that is youthful and fresh in appearance! We have tons of treatments here that help you reach that goal, but your daily skin care routine is also a big part of that. One of the most important parts when it comes to good skin care is good products and this product is one of those!
Optimizes results from other treatments
Looking for the perfect product to compliment the treatments you already love? This product is the perfect thing for you! The serum optimizes the results of treatments such as chemical peels and microdermabrasion.
The results are proven
In a study done on people using Lytera 2.0 Pigment Correcting Serum, 95% of patients said that the serum lightens the darker botches of their skin and diminished the appearance of dark spots. 100% of patients said it made their skin tone look more even and that it worked well with the products in their daily skin regimen. With proven results like these, who wouldn't want to give this product a try?
Read about one woman's experience with this miracle working serum here and then come in today and give this product a try!
For the month of October, the National Laser Institute Medical Spa is offering 20% off SkinMedica's Lytera Pigment Correcting Serum. Grab it now to benefit from its amazing healing abilities for you face! To find out what product or service would be the best fit for your skin, call 800.851.0969 today! Don't forget to ask about our monthly specials for anti-aging treatments!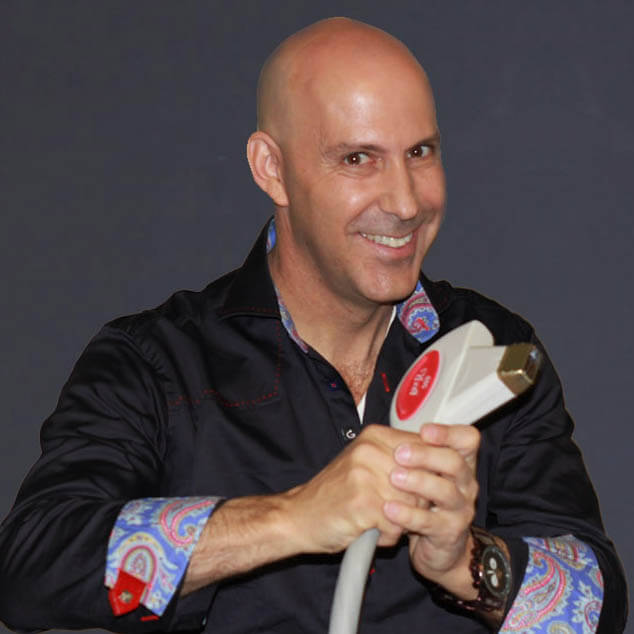 Louis Silberman
Louis J. Silberman is the CEO and Co-Founder of National Laser Institute, the pioneer of the medical aesthetics training industry and one of the largest educators in the country.