PCA Eye Gel

PCA Eye Gel
Product of the Month: PCA Skin Ideal Complex Revitalizing Eye Gel 
Tired of looking tired? Oftentimes it seems that no matter how much rest and relaxation you are able to squeeze in, you are still looking a bit groggy and tired. Bags, wrinkles, and puffiness around the eyes can make you appear older, sleepy, or disinterested. Fortunately, PCA Skin Ideal Complex Revitalizing Eye Gel lifts, firms, and tightens the skin surrounding your orbital bone, even the eyelid.
Say goodbye to the irritating dark circles and wrinkles that can creep up on you and add years to your appearance. With PCA Eye Gel you can lighten and brighten the area around your eyes. The light, silky texture of this product is great for all skin types and results can be seen in as little as 1 week!
Featured in The Oprah Magazine, PCA Eye Gel is scientifically formulated to improve the appearance and health of the delicate skin around your eyes. Revitalize your complexion by applying twice daily after cleansing. Address the common eye-aging concerns with the Complex Revitalizing Eye Gel.
All PCA skin care products are irritant, dye, and scent free. Furthermore, PCA Skin does not condone or perform animal testing in any way. All ingredients are safe, effective, and cruelty-free.
Special Offer
Our staff product pick will be 15% off throughout the month of March. This eye gel is normally priced at $80.00. However, you can receive PCA Skin Ideal Complex Revitalizing Eye Gel for only $68.00 in our private medical spa!
Call 800-851-0969 to redeem your 15% off PCA Eye Gel. We offer an incredible selection of other medical-grade skin care products too. In addition, schedule a complimentary consultation for any one of our services provided. The National Laser Institute offers the latest in advanced aesthetic beauty procedures. Our services range from peels and facials to laser treatments, as well as body contouring procedures.
Click here to discover all the services and benefits our Medical Spa and Training Facility has to offer. With our highly trained aestheticians guiding you to healthy, bright, and youthful skin, you are sure to achieve your dream results.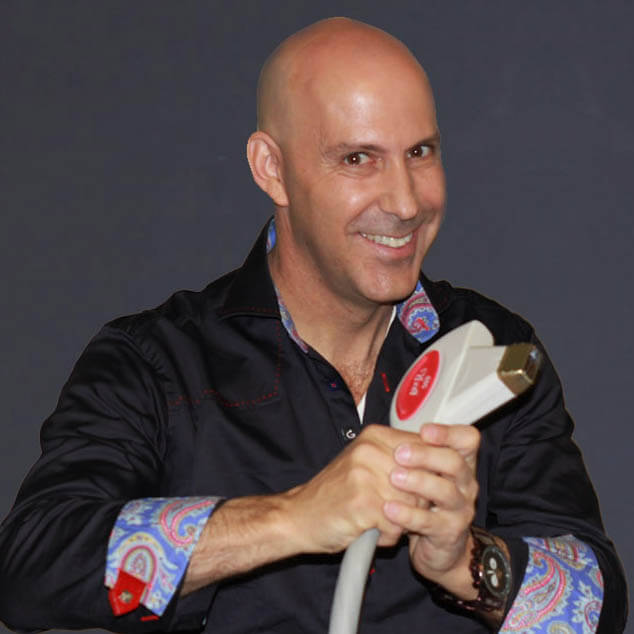 Louis Silberman
Louis J. Silberman is the CEO and Co-Founder of National Laser Institute, the pioneer of the medical aesthetics training industry and one of the largest educators in the country.