Stretch Mark Removal in Dallas
Stretch marks are almost inevitable. Between 75 and 90% of pregnant women will develop stretch marks, 70% of adolescent females most likely develop stretch marks, and 40% of males have the chance of developing stretch marks. Unfortunately, stretch marks aren't recognized as glamorous, but embarrassing and unsightly. The good news is that laser technology makes it easy to rid stretch marks!
NLI Med Spa offers stretch mark removal in Dallas at a fraction of the retail price and oftentimes has monthly stretch mark removal specials. With advanced laser technology and expert laser technicians, you can have smooth, stretch mark free skin that's bikini ready!
What Causes Stretch Marks?
Stretch marks are exactly as they sound: when the skin stretches past it's normal limit and as a result, marks occur. Basically, your skin's collagen and elastin are breaking down for a number of reasons. Growth spurts, pregnancy, weight gain, weight loss, stress, and genetics are all factors when it comes to stretch marks.
Lasers for Stretch Marks
We believe one of the most effective laser treatment for stretch marks is fractional laser. This specific laser works by delivering targeted microbeams to the stretch marks, which then forms microscopic columns within the epidermal and dermal layers of skin. Once the area is treated, your body automatically triggers a natural healing process which helps stimulate collagen and form new tissue so that your stretch marks fade and disappear.
Benefits of laser stretch mark removal:
No downtime

Smoother, rejuvenated skin

Safe and effective
Stretch Mark Removal FAQs
Does laser stretch mark removal hurt?
Clients typically feel a bit of uncomfortable tingling, but it doesn't last longer than the entire treatment. It's nothing unbearable and can be performed without topical anesthetic.
How long does stretch mark removal take?
The treatment process is very fast, oftentimes taking between 10-20 minutes.
How many laser stretch mark treatments will I need?
Many clients see the best results between 5-10, but your expert laser technician will provide you with the best possible treatment plan tailored to you and your skin.
Stretch Mark Removal Dallas
There are many stretch mark removal Dallas locations, but NLI Med Spa is the leader in the cosmetic laser industry and uses only the most advanced, safe laser technology on clients. Treatments are performed under expert laser technician care within a luxury medical spa setting. NLI Med spa has received a number of great reviews as well as an A+ rating from the BBB. To learn more about stretch mark removal Dallas or NLI Med Spa, please call 214.252.7800.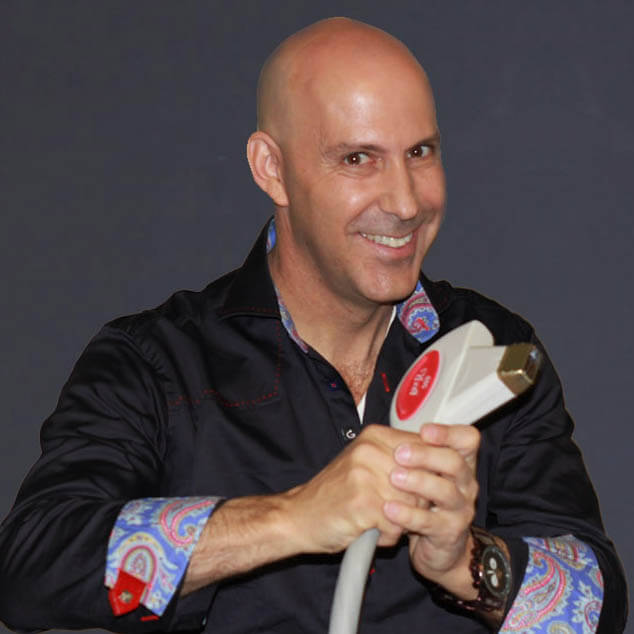 Louis Silberman
Louis J. Silberman is the CEO and Co-Founder of National Laser Institute, the pioneer of the medical aesthetics training industry and one of the largest educators in the country.